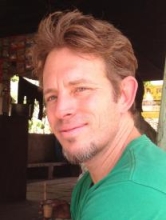 Presidential Penn Compact Professor of Political Science

Erik Wibbels is the Presidential Penn Compact Professor of Political Science, founder of DevLab@Penn, and member of Penn's Development Research Initiative. Current major projects include research on the human impact of US deportations of Central Americans; the Machine Learning for Peace project, which measures and forecasts dynamics in civil society at high frequency; a series of field experiments on local accountability and civil society in Cambodia; and an initiative with the World Bank to understand the impact of refugees on.
In his role with DevLab@Penn, Wibbels also works with governments, international donors, and their implementing partners to improve the design and evaluation of development programming and engage in policy-relevant research around the world. As a part of its educational mission, DevLab@Penn and PDRI work with Pre- and Post-Doctoral Fellows, Ph.D., MA, and undergraduate students through a combination of applied research, internships, and courses.
Term: