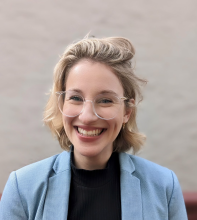 Ph.D Candidate, History and Sociology of Science
M.A. History of Medicine, McGill University
B.A. History and Psychology (Honours), McMaster University 
My dissertation, tentatively titled "The Scientist and the Jaguar: Wondrous Plants and The Politics of Knowledge in the Amazon, 1849 - 2000," examines the history of ayahuasca as a global scientific object. Since the mid-nineteenth century, scientists have traveled to the Amazonian regions of Brazil, Colombia, Ecuador, and Peru from the Americas and Europe to study ayahuasca and the peoples who lived with and consumed the powerful intoxicant. This network of researchers began with naturalists, botanists, and geographers in the mid-nineteenth century before expanding to include ethnographers, folklorists, psychiatrists, ethnobotanists, cultural and medical anthropologists, and neuroscientists. How did this powerful intoxicant emerge, cohere, and circulate as a global scientific object within and across these disciplines? To address this question, I trace how ayahuasca was made and remade through intensive and recursive relationships between human and life scientists, Indigenous Amazonians, and beyond-human beings. Ultimately, my dissertation suggests that attending to the Amazonian ecologies in which scientific knowledge about ayahuasca is produced requires us to reconsider how histories of "psychedelic sciences" have thus far been approached.
I am currently a co-chair with the Graduate and Early Career Caucus of the History of Science Society and the Associate Editor for the History of Science in Latin America and the Caribbean, a collaborative pedagogical project in the digital humanities. I previously served a co-ordinator for the Science Beyond the West Working Group and, in 2019, was one of the co-organizers for the Collaborative Pedagogies in the Global History of Science. 
For 2021 - 2022, I held a Graduate Fellowship for Teaching Excellence at Penn's Center for Teaching and Learning. In 2020, I received a Dean's Award for Distinguished Teaching by Graduate Students from the School of Arts and Sciences. I have taught classes in the history of medicine at Penn and the University of Delaware.
Email
Research Interests
History of the human and life sciences; history of health and medicine; modern Latin American history; history of psychedelics; post-colonial and feminist science studies; post-humanism; Indigenous studies. 
Selected Publications
Articles and Book Chapters 
Dysart, Taylor. "Marlene Dobkin de Rios: A Case for Complex Histories of Women in Psychedelics." In Women & Psychedelics: Uncovering Invisible Voices, edited by Erika Dyck et al., (Santa Fe, NM: Synergetic Press, forthcoming English edition) and (Mexico City: Lunaria Ediciones, forthcoming Spanish edition). 
Dysart, Taylor and David Wright. "Come-By-Chance: Newfoundland and Global Medical Migration, 1950-1976." The Journal of Imperial and Commonwealth History 49, no. 5 (2021): 994 – 1020
Book Reviews 
Review of Possessing Polynesians: The Science of Settler Colonial Whiteness in Hawai'i and Oceania, by Maile Arvin. Durham, NC: Duke University Press,  2019. Forthcoming in the Journal of the History of the Behavioral Sciences. 
Review of Reasoning Against Madness: Psychiatry and the State in Rio de Janeiro, 1830-1944, by Manuella Meyer. Rochester, NY: University of Rochester Press, 2017. In Canadian Bulletin of Medical History 37, no. 1 (Spring 2020): 274 - 77. 
Term: