Friday, September 2, 2022 - 12:00pm
McNeil Atrium (2nd floor), 3718 Locust Walk.
Please RSVP, here.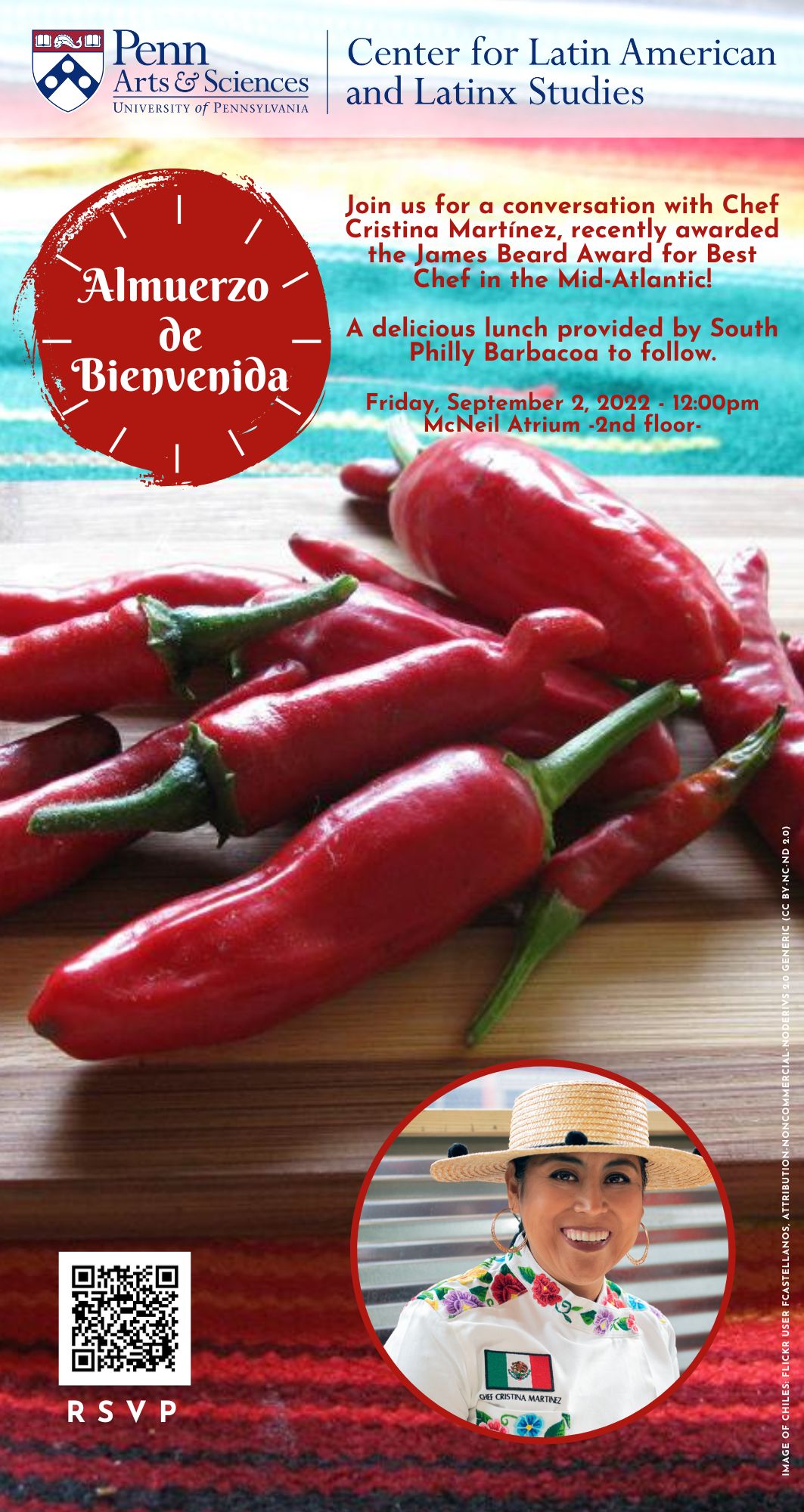 Please join us for our annual Almuerzo de Bienvenida!  Come and learn about the Center for Latin American and Latinx Studies, our upcoming events, special opportunities, and more! This year we will feature renowned chef Cristina Martínez of South Philly Barbacoa.