CLALSES
Wednesday, March 31, 2021 - 9:30am
Online event 
Join by Zoom here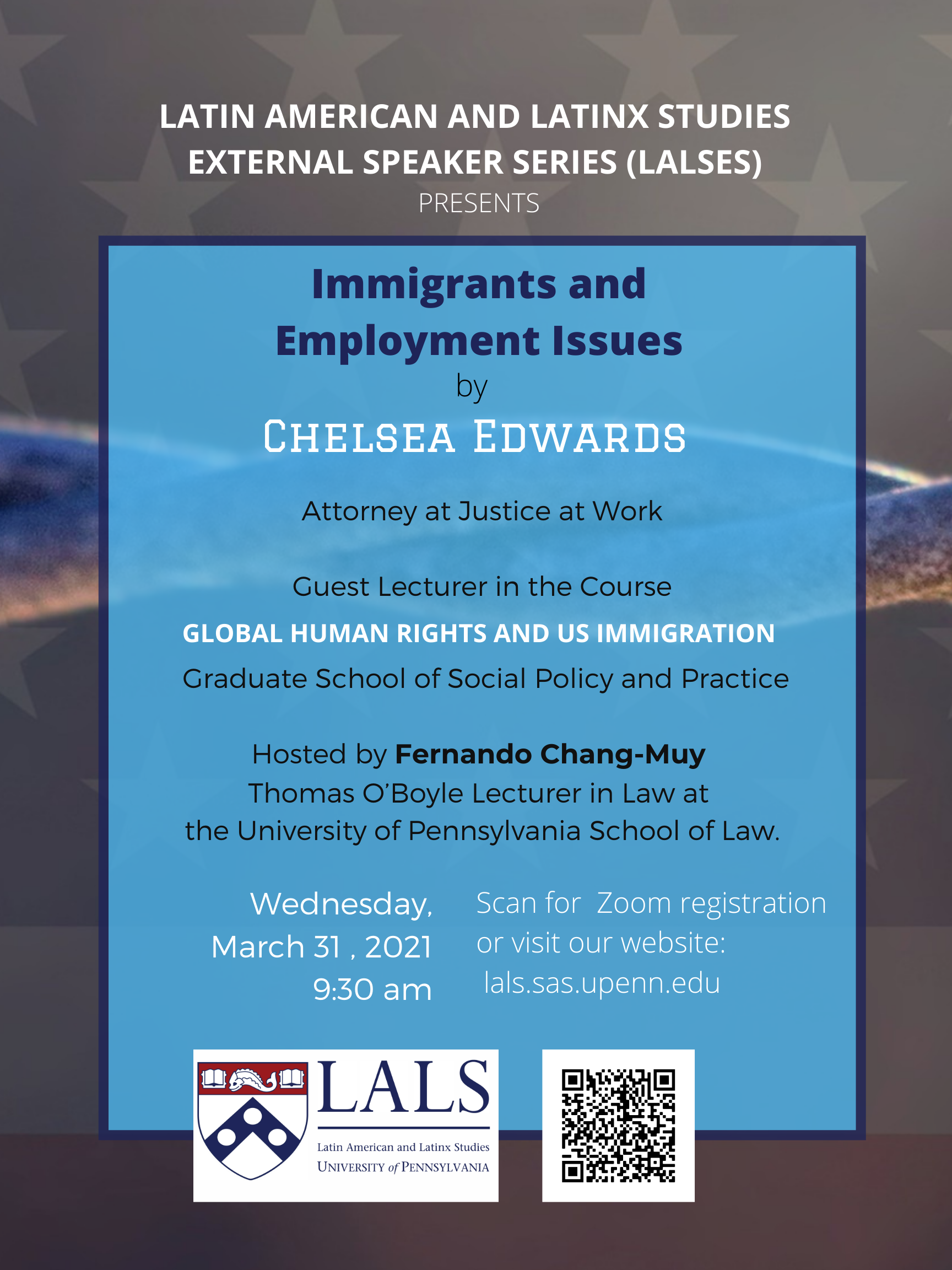 Join Chelsea Edwards who will be serving as guest lecturer in the course Global Human Rights and US Immigration at the Graduate School of Social Policy and Practice.  Chelsea is currently Attorney at Justice at Work, a civil legal aid organization that serves low-income immigrant workers throughout Pennsylvania. She will address issues of Employment and Immigrants.
Hosted by Fernando Chang-Muy, Thomas O'Boyle Lecturer in Law at the University of Pennsylvania School of Law.
Find more about Fernando Chang-Muy here!
Wednesday March 31 9:30 – 10am   
Talk sponsored by LALS
Please join by Zoom here