CLALSIS
Tuesday, December 1, 2020 - 12:00pm
Online event
Register here!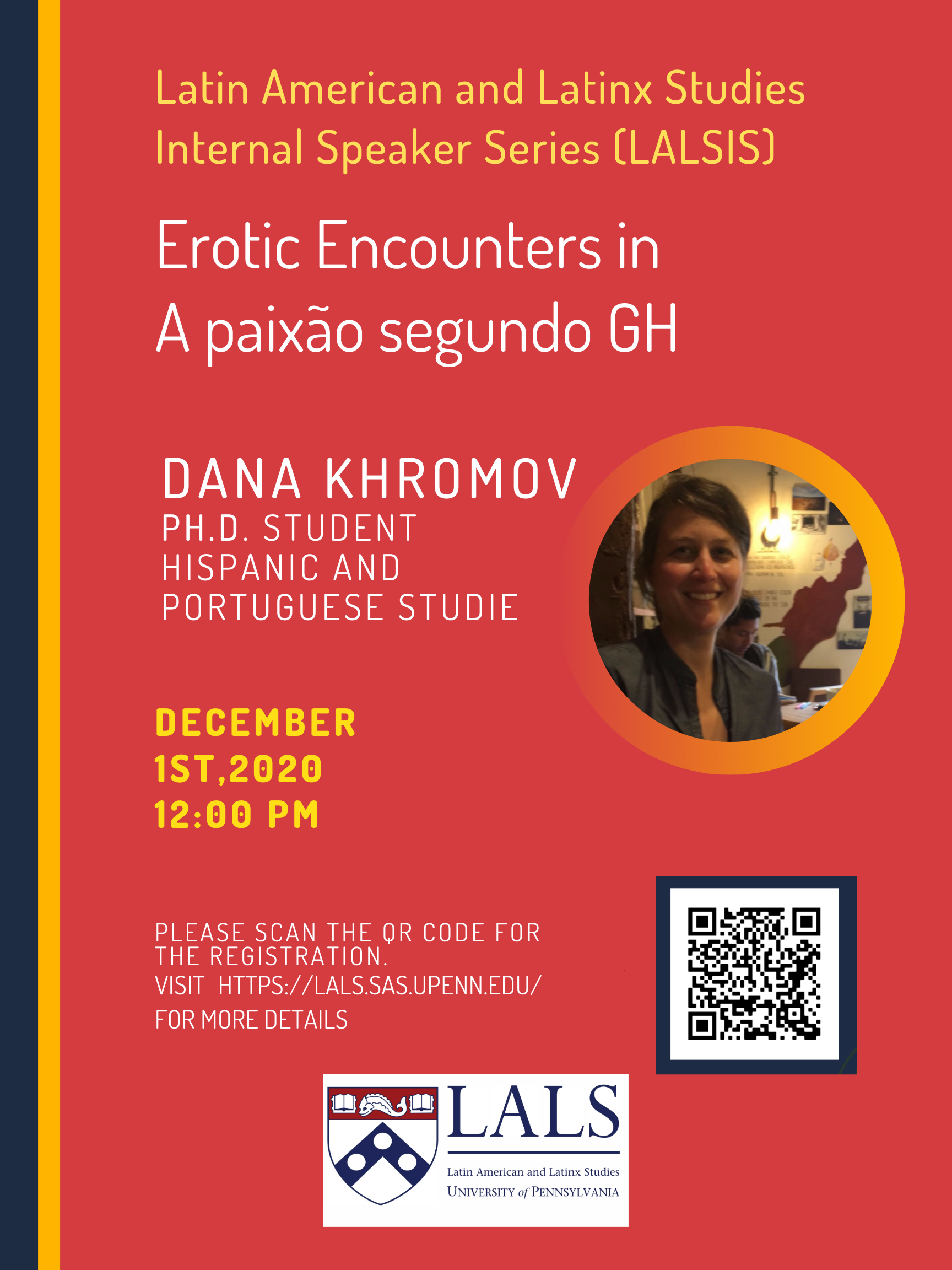 Tuesday, December 1st  at 12:00 PM Eastern Time (US and Canada)  
Dana Khromov, 6th Year Ph.D. Student, Hispanic and Portuguese Studies: "Erotic Encounters in A paixão segundo GH" 
Find more about Dana Khromov here!
Register in advance for this meeting here!
After registering, you will receive a confirmation email containing information about joining the meeting.