CLALSIS
Thursday, March 30, 2023 - 12:00pm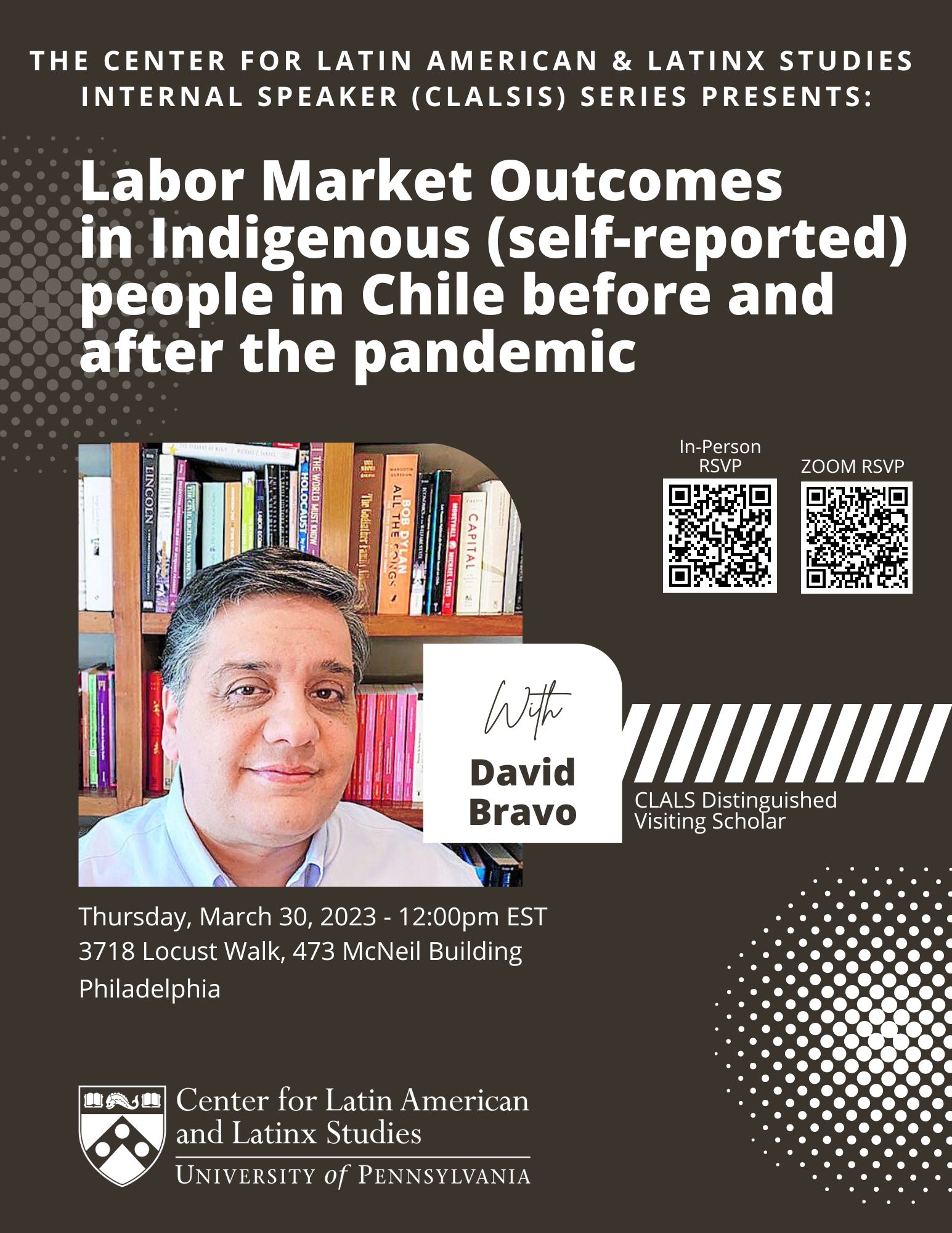 David Bravo is a Chilean Economist, Professor at Universidad Católica de Chile where he is the Director of the Center for Longitudinal Studies since 2014.
Previously he was founder and Director of the Microdata Center at Universidad de Chile. He holds a MA in Economics from Harvard University and is an associate researcher at the Population Studies Center and a senior fellow at the Center for Health Outcomes and Policy (both at the University of Pennsylvania). He is also a research affiliate at the Center for the Economics of Human Developmente at the University of Chicago. He has been the principal researcher in the implementation of more than 150 large scale and complex surveys in Chile. He lead the creation of the first longitudinal studies in Chile, among them, the Social Protection Survey (25,000 individual panel followed since 2002); the Early Childhood Longitudinal Survey (15,000 0-5 children followed since 2010); the Employment-Covid 19 Survey (16,000 household panel followed since 2020); and the Mental Health Termometer since 2020. Through the Centers he has been involved in the production of better data including and combining surveys and administrative records, has promoted and designed relevant impact evaluations for public policies in Chile.
Bravo has also collaborated with other Chilean researchers in the promotion of transparency and reproducibility in open policy analysis and the creation of an integrated data infrastructure to allow public administrative data to be shared for research and policy analysis. He has served as a member of several presidential and government commissions in Chile on pensions, labor market, education, training programs and national statistics (including the External Review Commission for the 2012 Census). Between 2014 and 2015 he was appointed Chair of the Presidential Advisory Commission on the Chilean Pension System. He has published numerous surveys, research studies and publications and his work on new longitudinal studies has been supported by several research grants including public and international funding.
Our current visiting scholar, has been a long-term collaborator of UPENN over the last 20 years in projects related to longitudinal studies in Chile including Jere Behrman (Economics), Olivia Mitchell (Wharton), Irma Elo (Sociology), Petra Todd (Economics), Linda Aiken (Nursing), Eileen Lake (Nursing), Juan Pablo Atal (Economics) and Tulia Falletti (Political Science and CLALS).