CLALSES
Friday, October 14, 2022 - 12:00pm
In-Person Event
Cherpack Seminar Room, 543 Williams Hall
255 S. 36th Street, Philadelphia, 19104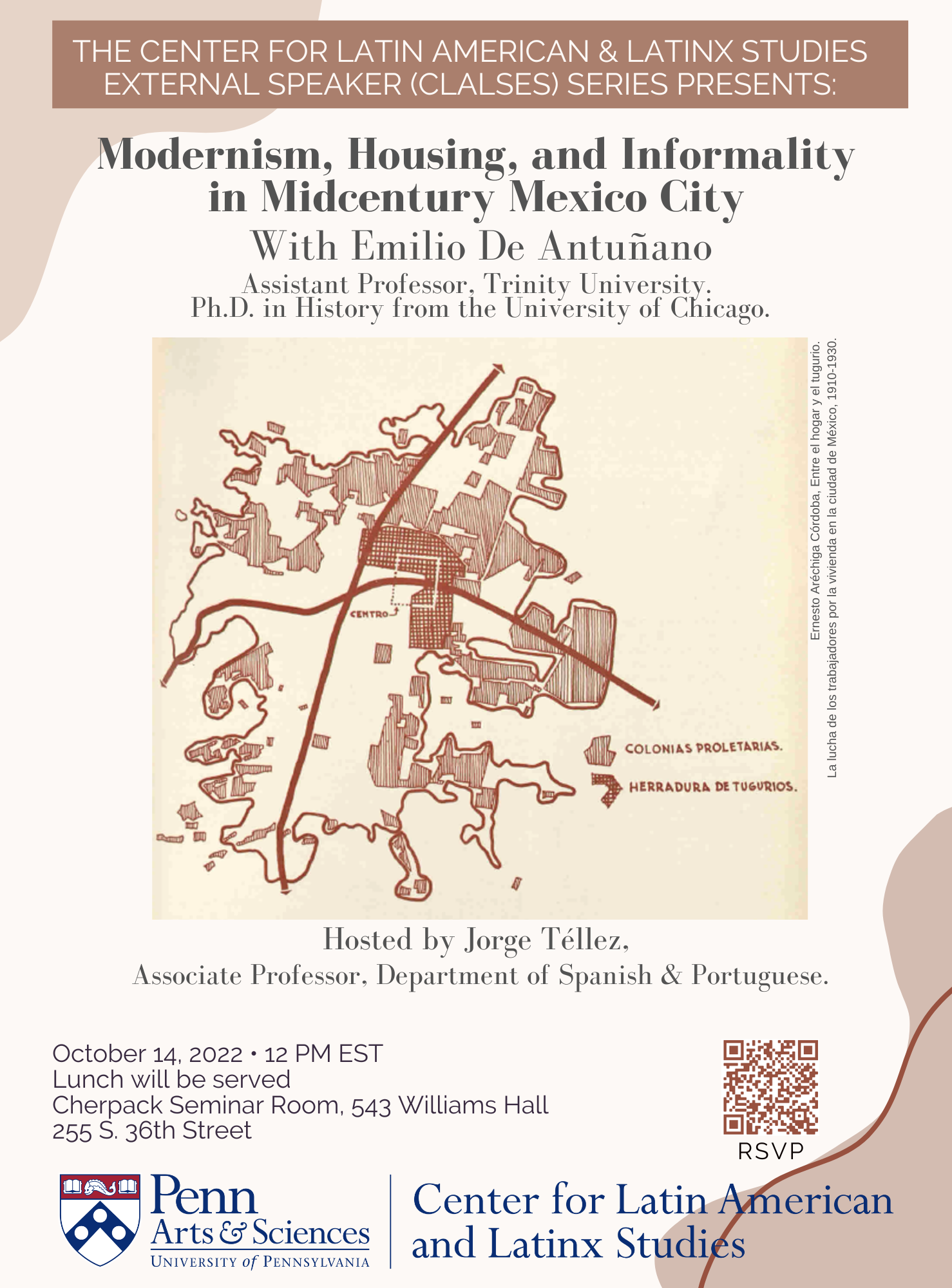 This talk explores the relationship between urban planning, informality, and the "housing problem" in midcentury Mexico City (1950s-1960s). It follows public officials and scholars—architect Mario Pani, anthropologist Oscar Lewis, and others—who understood Mexico City's housing problem with the language of architectural modernism and modernization theory. By looking at the city through this lens, planners and other experts reinterpreted Mexico City as a "Latin American" city, whose problems should be fixed through expert knowledge rather than revolutionary politics.
Emilio De Antuñano holds a Ph.D. in History from the University of Chicago and a B.A. in International Relations from El Colegio de México. He is a historian of Latin American cities, broadly interested in the social, political, and cultural forces that shaped urbanization in the twentieth century. At Trinity, De Antuñano teaches classes on Latin American History, Mexican History, and Urban History, in Latin America and the world.
Hosted by Jorge Téllez, Associate Professor, Department of Spanish & Portuguese.