CLALSIS
Tuesday, March 14, 2023 - 12:00pm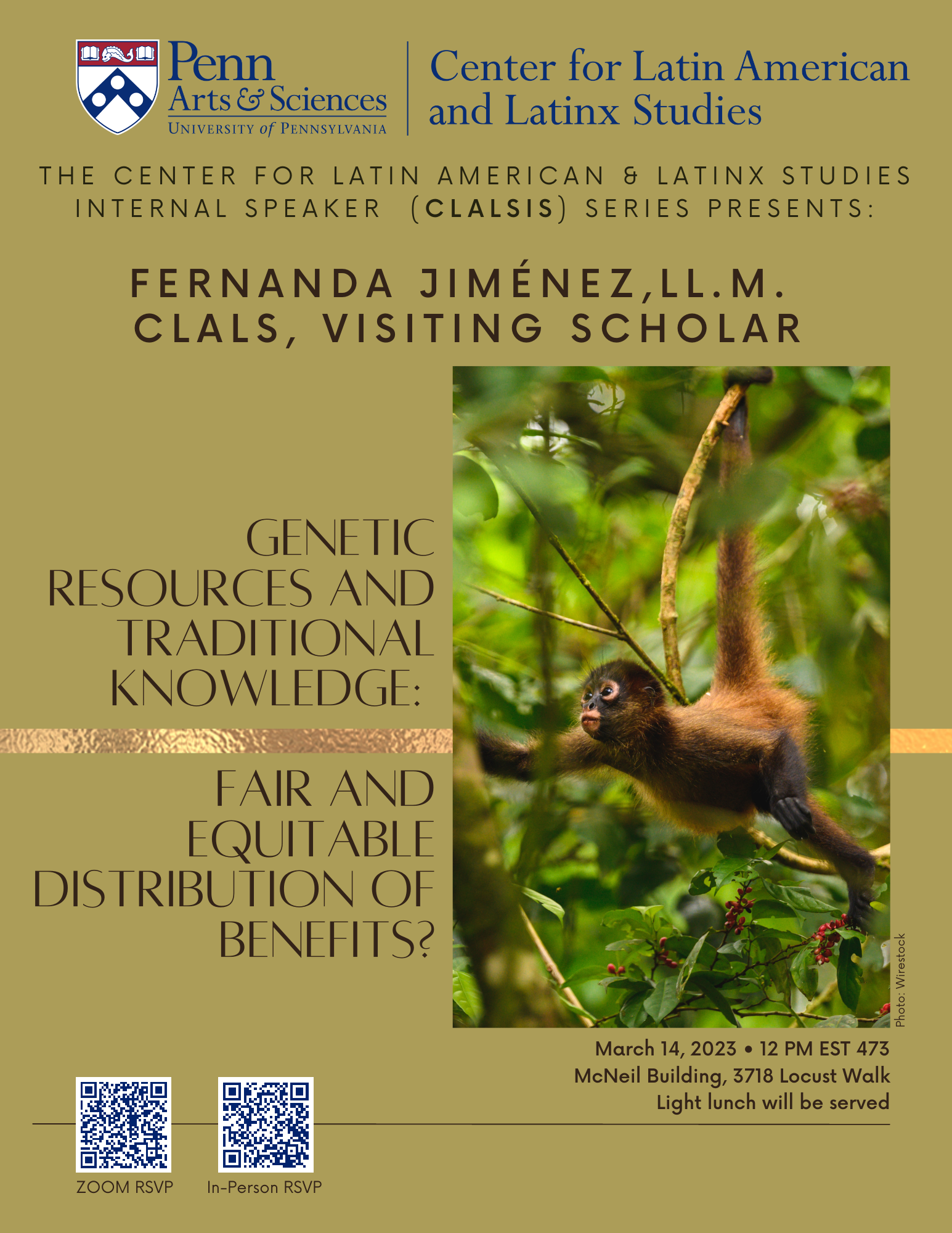 Thanks to biotechnology, genetic resources and its associated traditional knowledge have been used for decades for the development of drugs, cosmetics, specialized chemicals, crop protection mechanisms, and other industrial uses. However, the benefits deriving from those uses have not always been equitably distributed, especially among the local or indigenous communities holding the traditional knowledge. 
An international legal framework, stemming from the Convention on Biological Diversity, has been put in place to try to ensure the fair and equitable distribution of those benefits. However, there are still many challenges that need to be solved, to ensure that the use of genetic resources and its associated traditional knowledge is done in a fair and equitable way.
Fernanda Jiménez is a Costa Rican lawyer, specialized in the areas of Environmental and International Law. She holds an LL.M. Degree in Environmental Law and Policy from Stanford University (2017) and a Licenciate Degree (JD equivalent) from the University of Costa Rica (2015). She has worked as the Legal Advisor at the Department of International Cooperation of the UN Mandated University for Peace, and as Legal Consultant with the International Union for the Conservation of Nature (IUCN), helping several governments in the Caribbean region to develop their national biodiversity laws. Before her LL.M., she worked with the Inter-American Association for Environmental Defense (AIDA), collaborating in cases related to Human Rights and the Environment in various Latin American countries.
From 2014 to 2016 she was the President of the Costa Rican Society of International Law (ACODI) and she is currently a visiting lecturer at the UN Mandated University for Peace, teaching a class on International Environmental Law.