CLALSES
Tuesday, November 23, 2021 - 12:30pm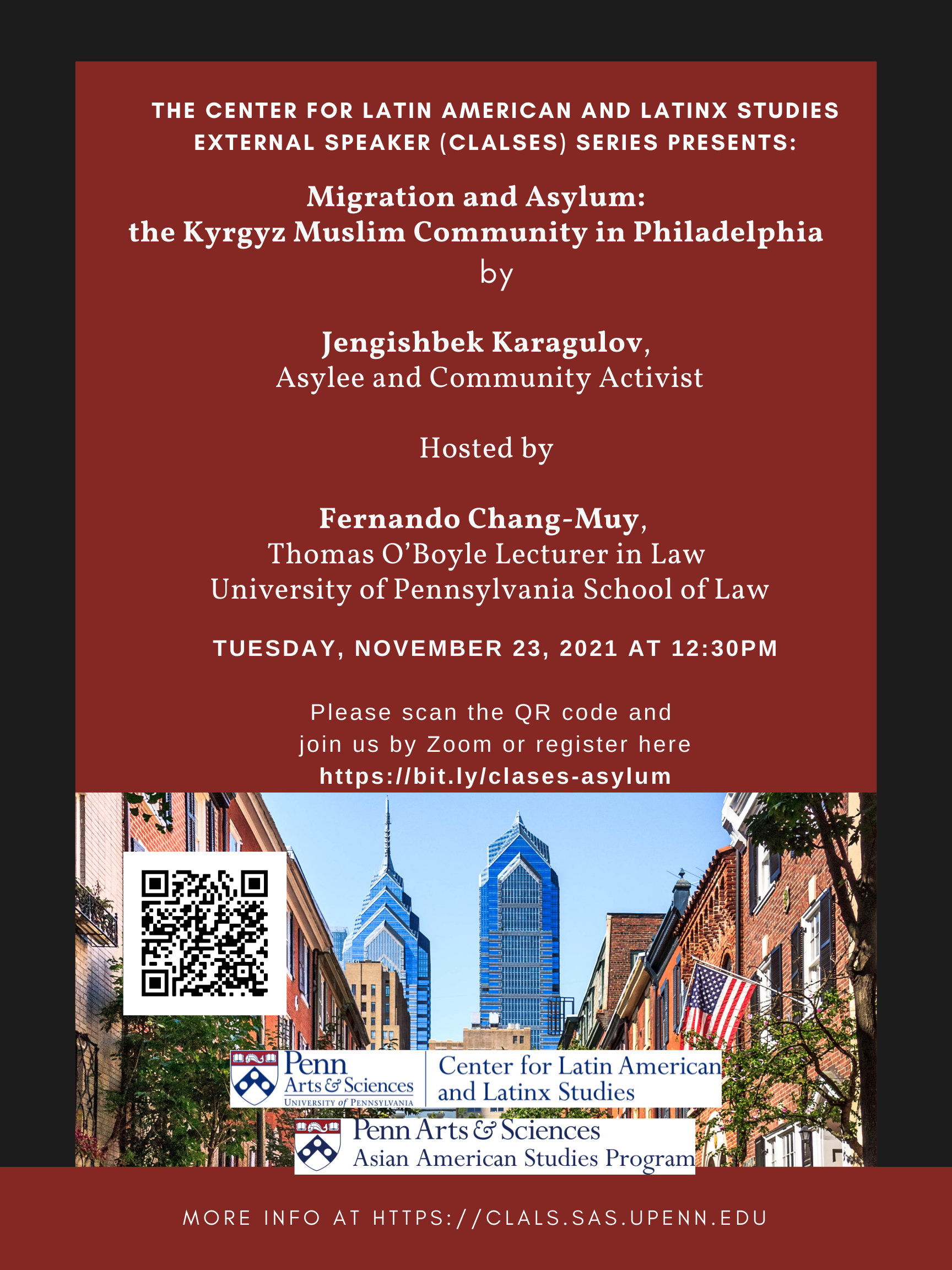 Please join Jengishbek Karagulov, asylee and community activist who will be serving as a guest lecturer in the course: Global Human Rights and US Immigration.
Jengishbek Karagulov is a Kyrgyz asylee and activist within the Kyrgyz Muslim community in Philadelphia. He graduated in International Relations from the Kyrgyz Russian Slavic University in 2007. Using his own experience as an immigrant and asylee, Jengishbek has helped, advised, and accompanied new immigrants through the process of asylum during the last 7 years. Back in Kyrgyzstan, he worked for the Kyrgyz Drug Enforcement Agency. Jengishbek speaks Russian, Kyrgyz, Turkish, English, and Spanish.
Hosted by Fernando Chang-Muy, Thomas O'Boyle Lecturer in Law at the University of Pennsylvania School of Law.
Find more about Fernando Chang-Muy here!
The event will be in person at 474 McNeil Building for the students in the course and open to the Penn community by Zoom.
Please join us by Zoom here!
 Event Co-sponsored by ASAM