CLALSES
Wednesday, February 24, 2021 - 2:00pm
Online event
Please register here!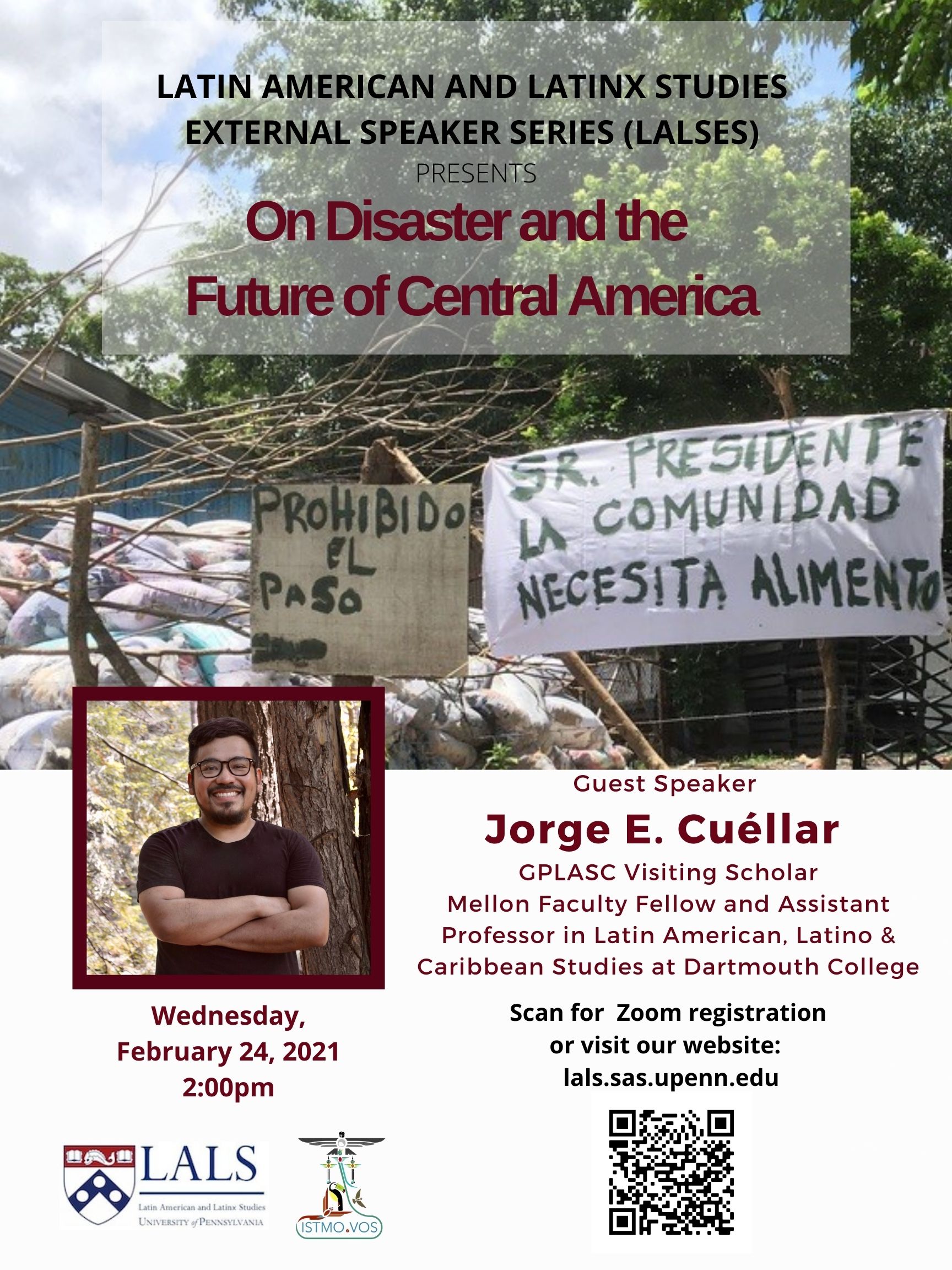 On Disaster and the Future of Central America
If Central America is exemplary it is perhaps for its punishing levels of misery. It is a region mired by intractable yet routine forms of dehumanization, abandonment, and a history of inequality rooted in war, repression, and exploitation. Recent outmigration, anti-corruption protests, and the region-wide struggle for food, water, and dignified housing must be understood as expressions against this wicked and suffocating lifeworld. Examining recent events—the pandemic, Hurricane Eta and Iota, government misrule—this talk addresses the region's disastered reality to consider the Central American future and its mobilities to come. 
Jorge E. Cuéllar is Mellon Faculty Fellow and Assistant Professor in Latin American, Latino & Caribbean Studies at Dartmouth College. Cuéllar is an interdisciplinary scholar who focuses on the politics and daily life of modern Central America. Informed by social theory, his research emphasizes the life affirming initiatives taking place in worlds characterized by social fragmentation, generalized insecurity, and environmental degradation by highlighting struggles that interrupt the violent logics that produce precarity, displacement, dispossession, and everyday death.
Register in advance for this meeting
here!
Sponsored by LALS and Istmo y Vos.