CLALSES
Wednesday, November 3, 2021 - 6:00pm
 McNeil Building, room 473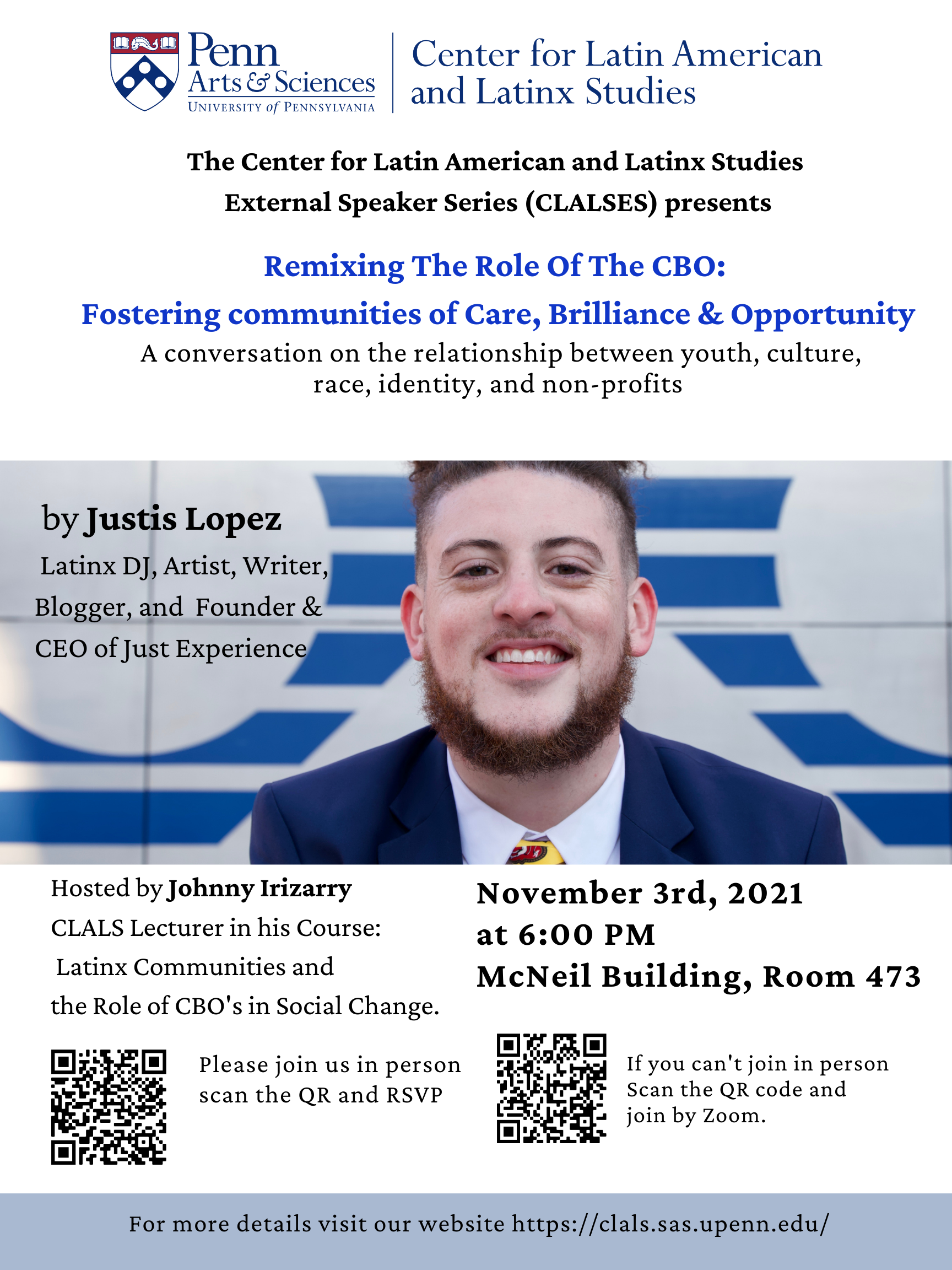 The Center for Latin American and Latinx Studies External Speaker Series (CLALSES) presents Justis Lopez, Latinx DJ, Artist, Writer, Blogger, and Founder and CEO of Just Experience.
Hosted by CLALS lecturer Johnny Irizarry in his course Latinx Communities and the Role of CBO's in Social Change.
Justis Lopez will discuss the relationship between youth, culture, race, identity, and non-profits.
Learn more about Just Experience here: https://justexperienceus.com/team
Join us in person and please RSVP here!
If you can't join in person, please join by Zoom here!
All events will adhere to current university Covid-19 public health protocols.