CLALSES
Tuesday, October 20, 2020 - 4:45pm
Online event
Please register here!
Please note this event starts at 4:45 PM!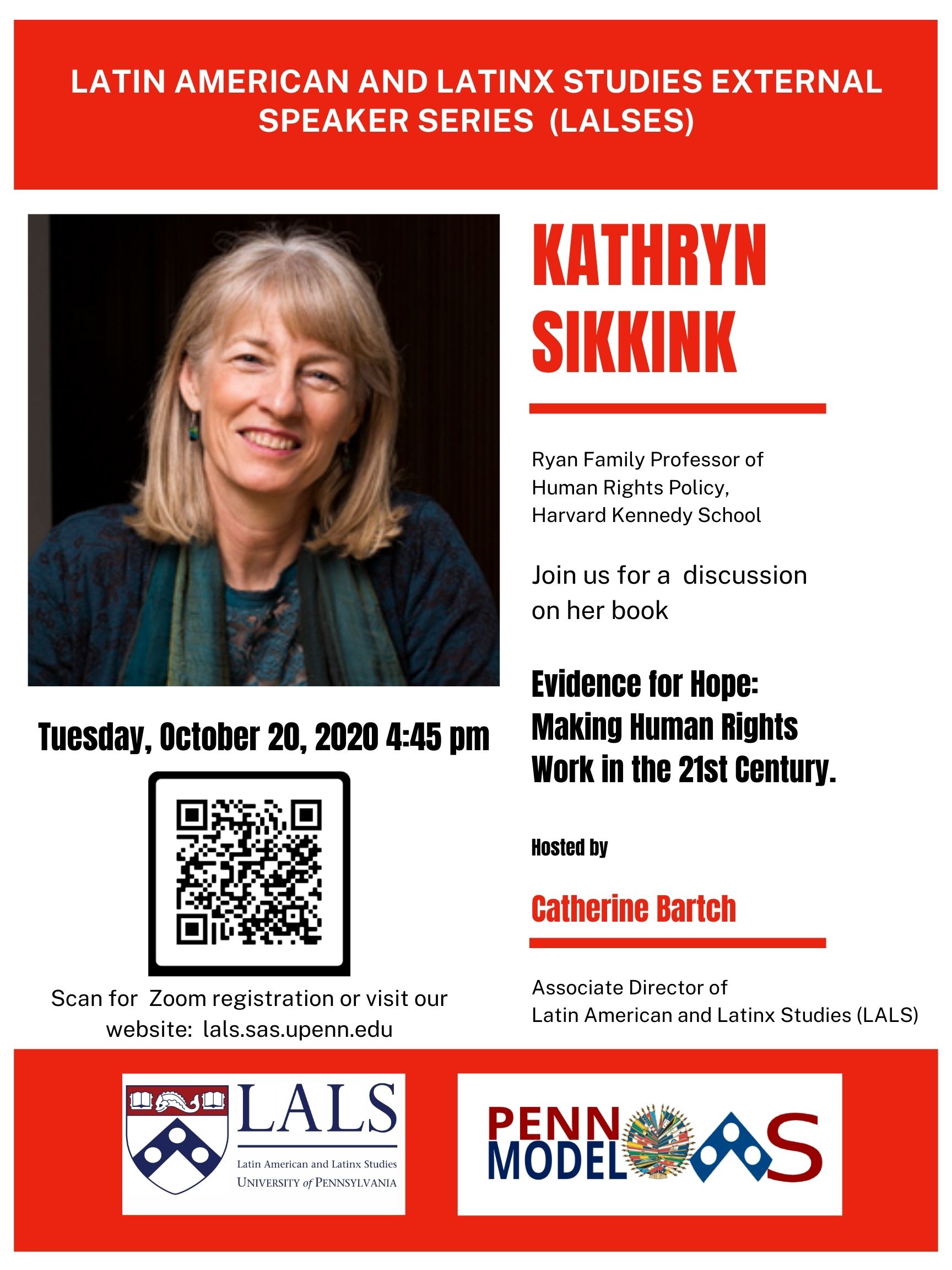 Tuesday, October 20 (4:45 PM)
Kathryn Sikkink, Ryan Family Professor of Human Rights Policy at Harvard Kennedy School, will discuss her book "Evidence for Hope: Making Human Rights Work for the 21st Century."
Hosted by Catherine Bartch, Associate Director of Latin American and Latinx Studies. Part of the Penn Model OAS Program.
Register in advance for this meeting
here!