Thursday, September 29, 2022 - 6:00pm
Keynote followed by booksigning and reception
John G Huntsman Hall JMHH G65, 3730 Walnut Street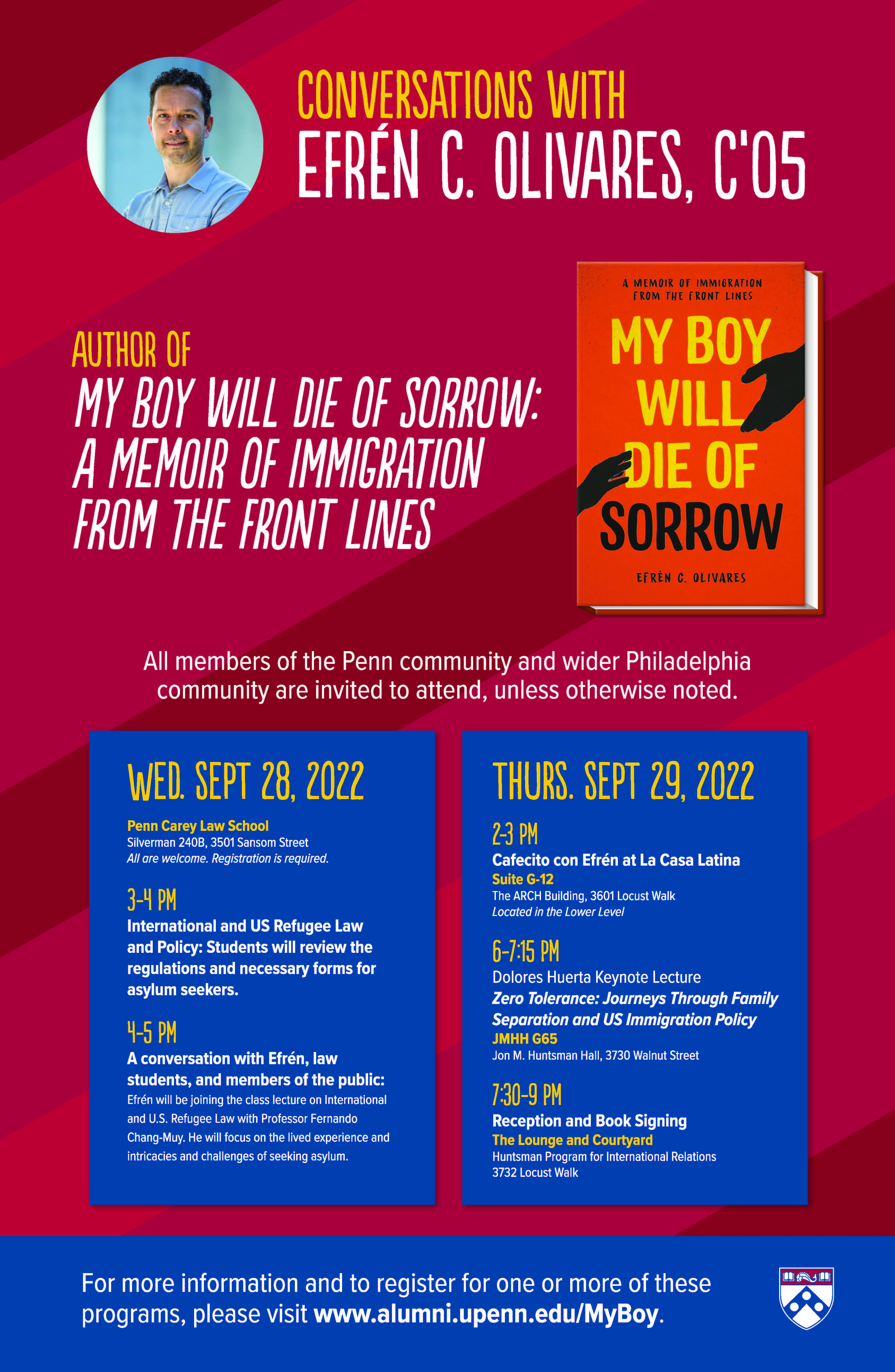 The Dolores Huerta Lecture is a signature event during Latinx Heritage Month to spotlight a prominent person in the Latinx community and allow the Penn community to learn from and be in conversation with their work and ideas. This year's lecture will be delivered by Efrén C. Olivares C'05, 
the Deputy Legal Director of the Immigrant Justice Project at Southern Poverty Law Center. He was the lead lawyer in a successful landmark petition to the Inter-American Commission on Human Rights on behalf of families separated under the Zero Tolerance policy. He previously directed the Racial and Economic Justice Program at the Texas Civil Rights Project.
This deeply personal perspective from a human rights lawyer—whose work on the front lines of the fight against family separations in South Texas intertwines with his own story of immigrating to the United States at thirteen—reframes the United States' history as a nation

 
of
 

immigrants but also a nation

 
against
 

immigrants.
https://www.hachettebookgroup.com/contributor/efren-c-olivares/
Listen to this amazing podcast with Efrén Olivares with Dr. Lia Howard!
Cosponsored by CLALS, Penn Law,  Association of Latino Alumni, the Paideia Program and The Office of Social Equity and Community.