CLALSIS
Tuesday, November 10, 2020 - 12:00pm
Online event
Please register here!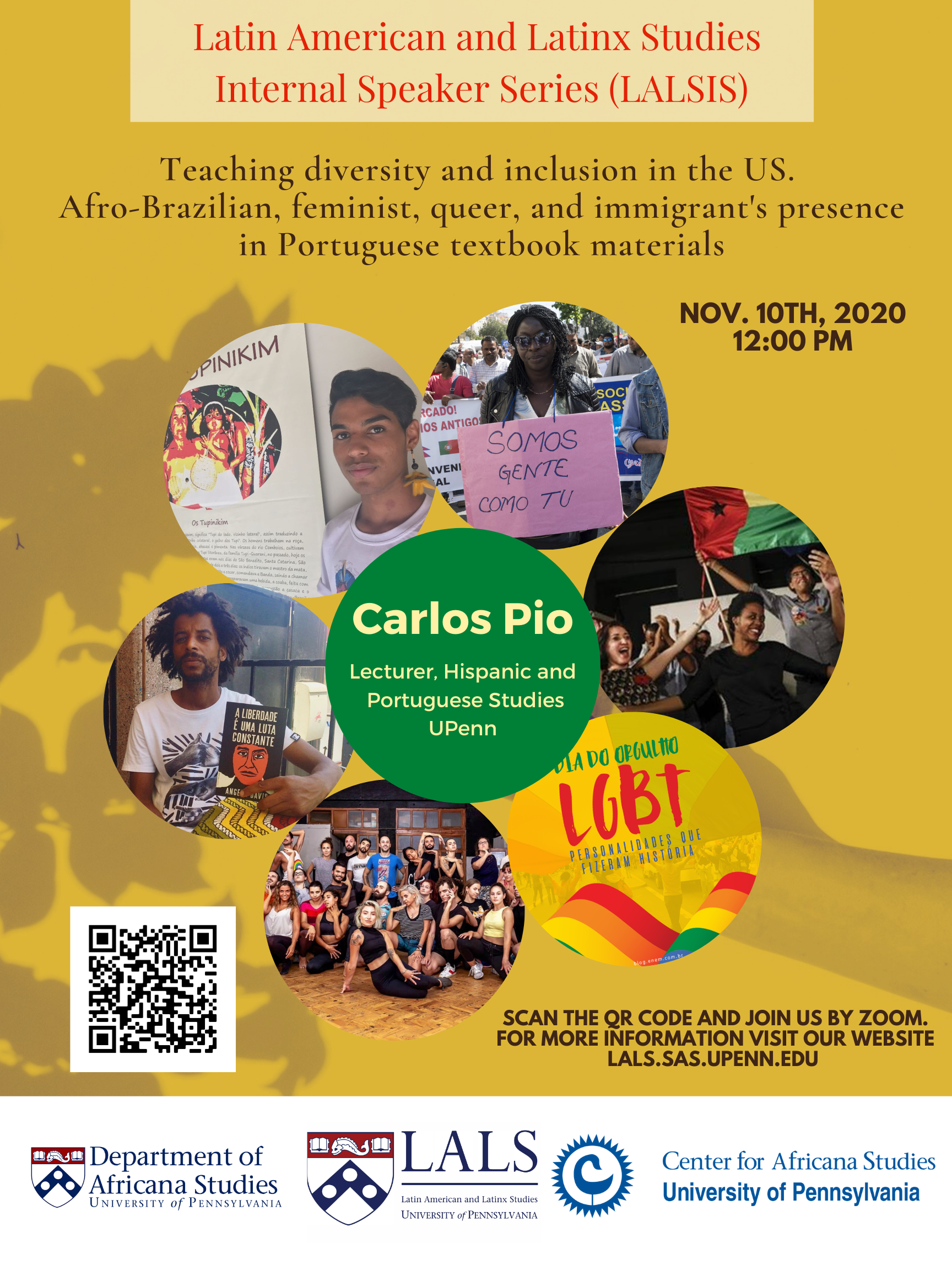 Oct 30, 2020 12:00 PM Eastern Time (US and Canada) 
"Teaching diversity and inclusion in the US. Afro-Brazilian, feminist, queer, and immigrant's presence in Portuguese textbook materials."
Carlos Bento dos Santos Pio holds a Ph.D. in Hispanic Languages and Literature with emphasis in Medieval Studies from the University of California, Santa Barbara. He is a Lecturer in Foreign Languages at the University of Pennsylvania. At Penn he has taught Portuguese, Spanish, and medieval Iberian studies. His current research focuses on the development of an e-textbook with Eduardo Viana da Silva (U of Washington) for Portuguese as a foreign language classes which incorporates ethnicity, socioeconomic standing, religion, women, and queer issues.
After registering, you will receive a confirmation email containing information about joining the meeting.
Co-sponsors: Center for Africana Studies and Department of Africana Studies