CLALSES
Thursday, October 15, 2020 - 12:30pm
Online event
Please register here!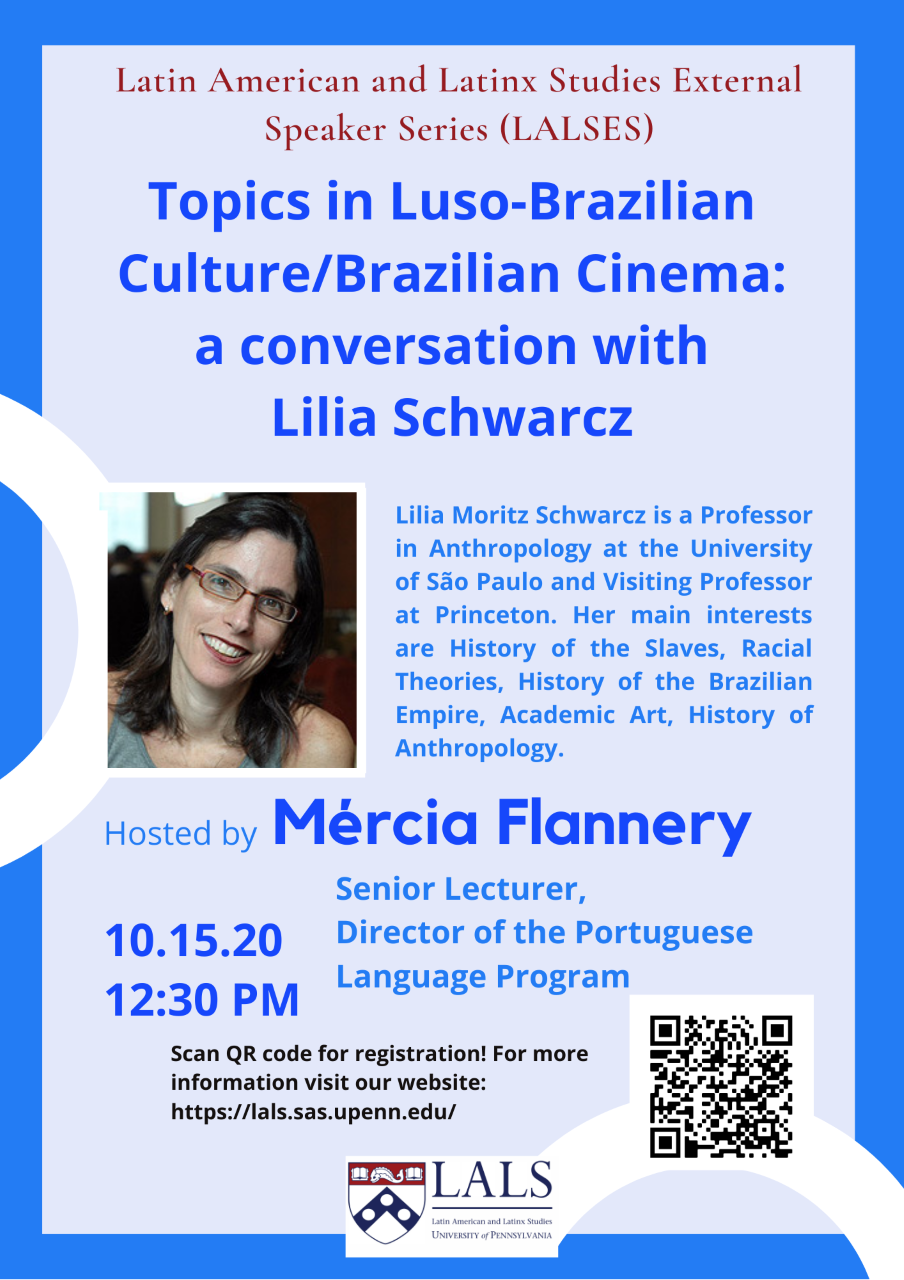 "Topics in Luso-Brazilian Culture/Brazilian Cinema - a conversation with Lilia Schwarcz." 
 Lilia Moritz Schwarcz, Full Professor in Anthropology at the University of São Paulo and Visiting Professor at Princeton.
Hosted by Prof. Mércia Flannery Senior Lecturer Director of the Portuguese Language Program 
Register in advance for this meeting
here!