CLALSES
Thursday, February 4, 2021 - 2:45pm
Online event
Request Zoom link here!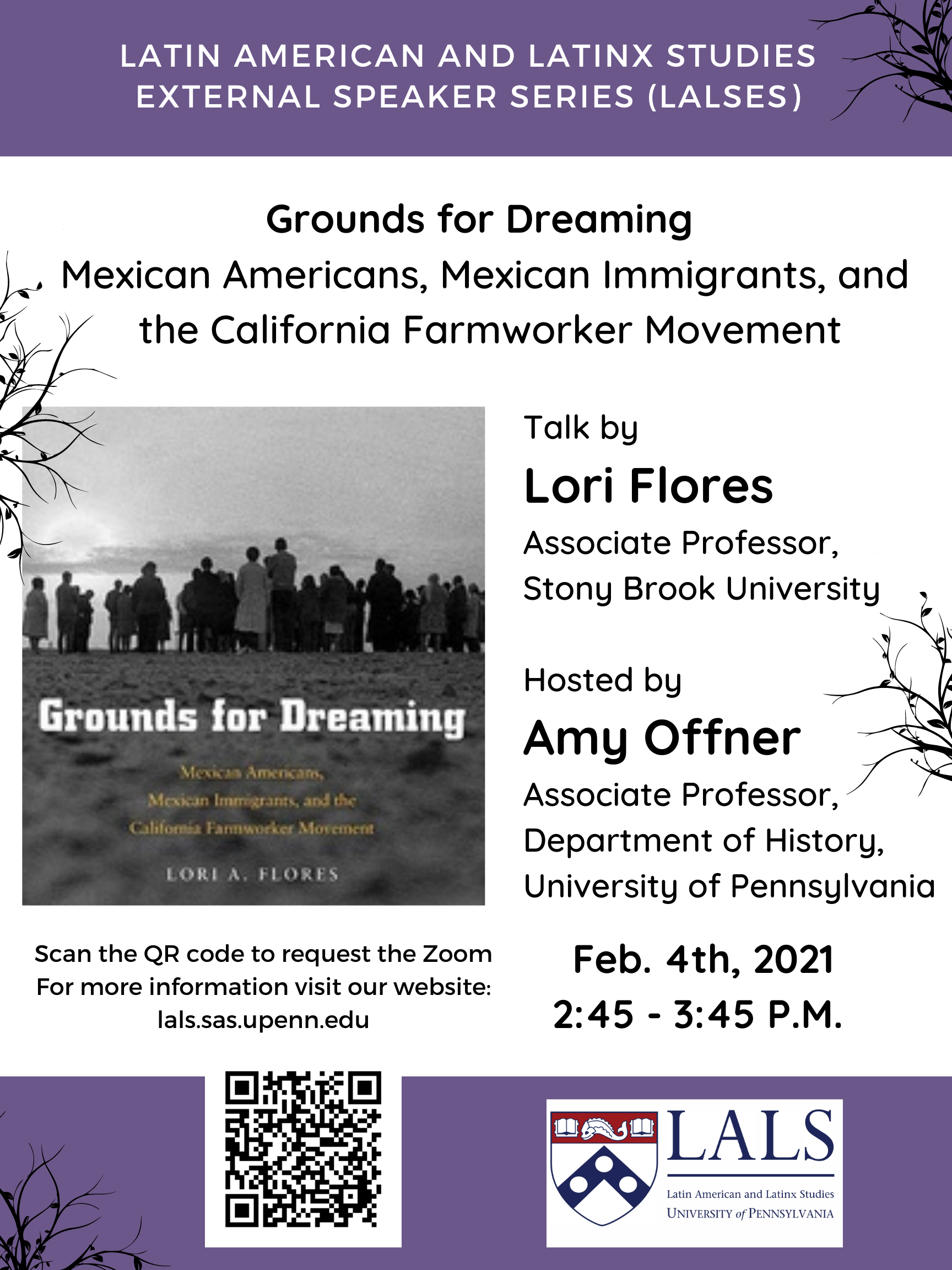 LORI FLORES 
Associate Professor (Ph.D., Stanford University, 2011) Her research and writing focuses on Latinx life, labor, and politics in the United States from the post-WWII era to the present day. Her first book,  Grounds for Dreaming: Mexican Americans, Mexican Immigrants, and the California Farmworker Movement  (Yale University Press, 2016), examined the working and social relationships between Mexican Americans and Mexican migrants (bracero, undocumented, and other type of guest worker) in the agricultural empire of California's Salinas Valley, and told the story of how a diverse farmworker community fought for its labor rights against powerful agribusiness interests. 
Find more information about Lori Flores
here!
Hosted by 
Amy C. Offner
, Associate Professor, Department of History, University of Pennsylvania