CLALSES
Friday, October 21, 2022 -

4:00pm

to

5:15pm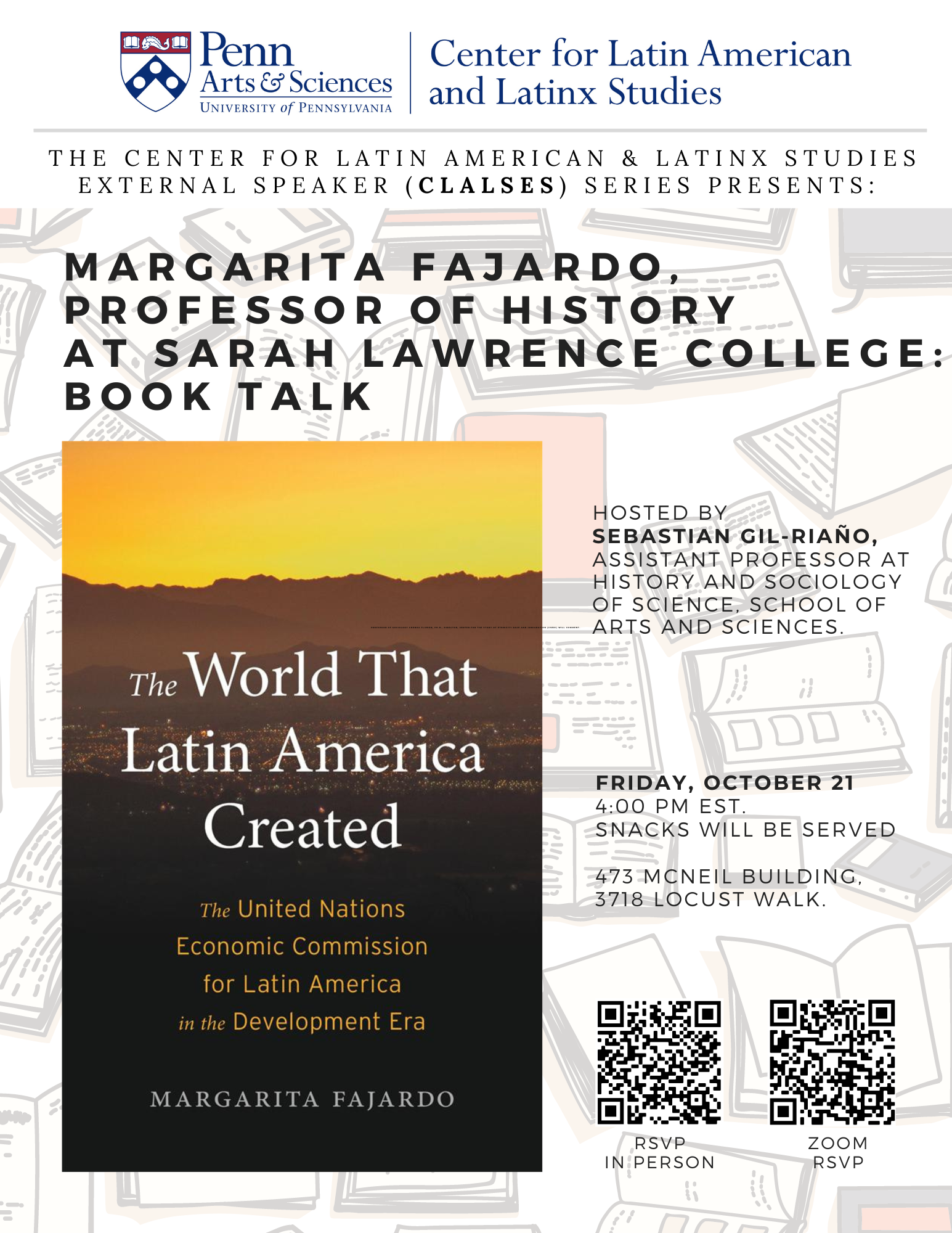 In this talk, professor Fajardo will discuss her new book, hosted by assistant professor at History and Sociology of Science, Sebastián Gil-Riaño.
In this book, Fajardo presents how a group of intellectuals and policymakers transformed development economics and gave Latin America a new position in the world. Drawing on unexplored sources from the Americas and Europe, Margarita Fajardo retells the history of dependency theory, revealing the diversity of an often-oversimplified movement and the fraught relationship between cepalinos, their dependentista critics, and the regional and global Left. By examining the political ventures of dependentistas and cepalinos, The World That Latin America Created is a story of ideas that brought about real change.
Margarita Fajardo is Professor of History at Sarah Lawrence College. PhD, Princeton University. Fajardo is the author of The World That Latin America Created: The United Nations Economic Commission for Latin America in the Development Era, published in early 2022 by Harvard University Press.  In recent years, she has received fellowships from Duke University's Center for the History of Political Economy and the National Endowment for the Humanities. She work has been published in the Latin American Research Review and will soon appear in the American Historical Review and in series of edited volumes about the developmental state in Latin America, the Cold War social science and the global social sciences. She is interested in the history of Latin American and global capitalism, as well as the in the history and political economy of ideas, science, and expertise.