CLALSIS
Friday, October 30, 2020 - 12:00pm
Online event
Please register here!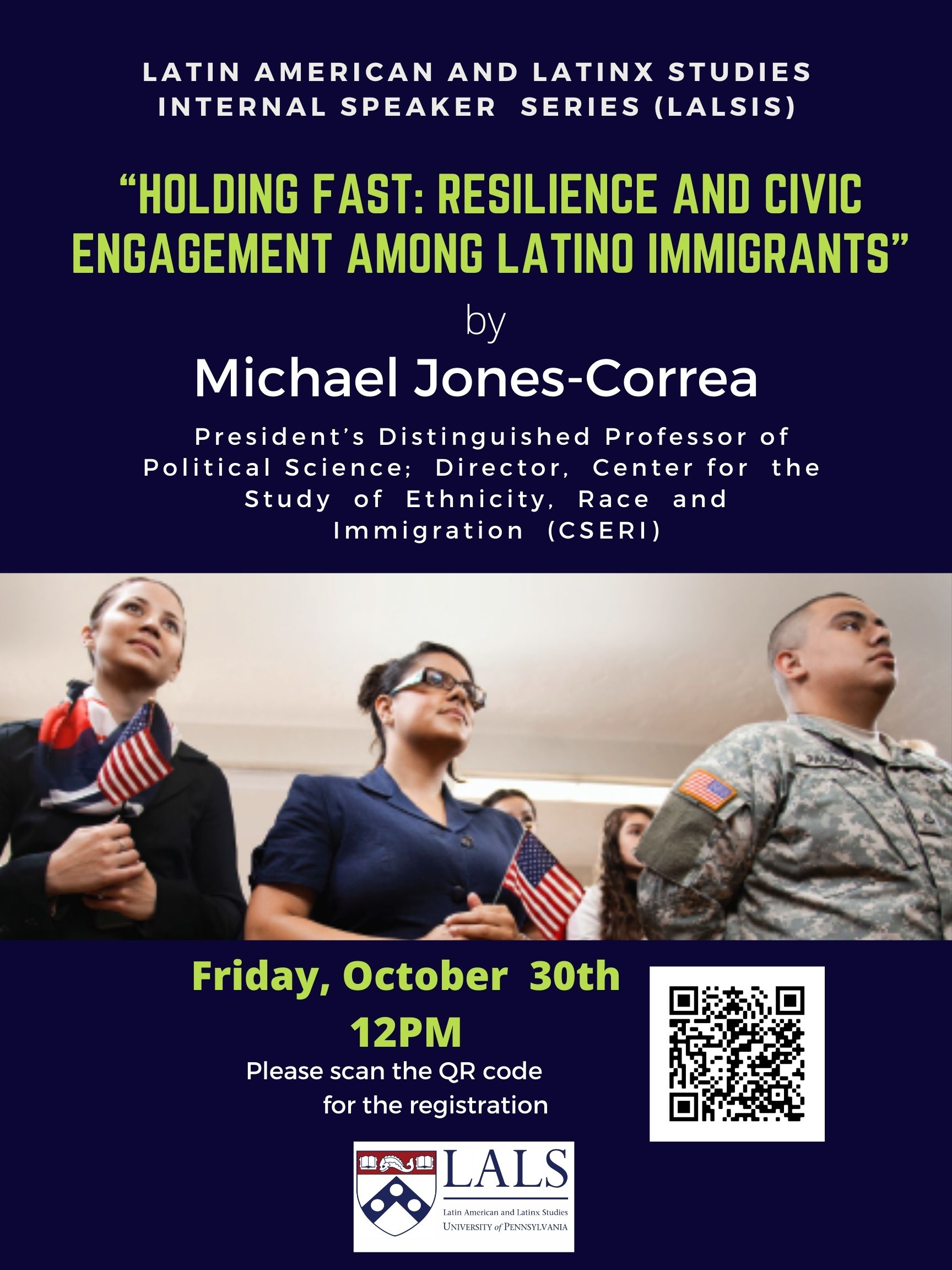 Oct 30, 2020 12:00 PM Eastern Time (US and Canada)
A conversation with Michael Jones-Correa, President's Distinguished Professor of Political Science on his book "Holding Fast: Resilience and Civic Engagement Among Latino Immigrants" 
Find more about proffesor Michael Jones-Correa here!
Register in advance for this meeting here!
After registering, you will receive a confirmation email containing information about joining the meeting.
"Trump's 2016 rhetoric and Latino immigrant civic behavior" Article in Penn Today, October 9, 2020
Chapter 5 by James A. Mccann and Michael Jones-Correa
HOLDING FAST: RESILIENCE AND CIVIC ENGAGEMENT AMONG LATINO IMMIGRANTS