CLALSES
Monday, October 25, 2021 - 12:00pm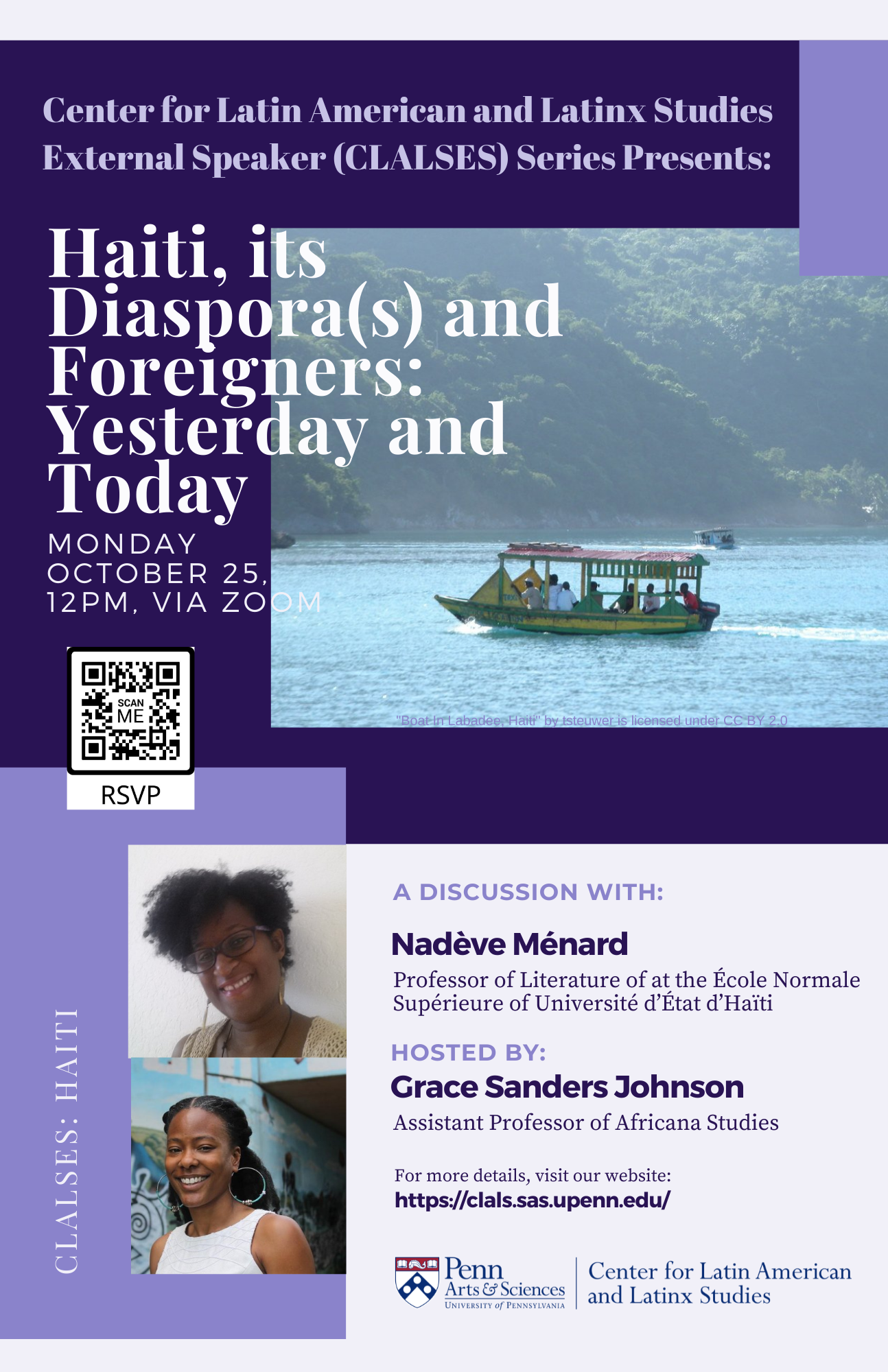 Please RSVP for this talk here: 
After registering, you will receive a confirmation email containing information about joining the meeting.
Nadève Ménard is professor of literature at the École Normale Supérieure of Université d'État d'Haïti. She is the editor of Écrits d'Haïti: perspectives sur la littérature haïtienne contemporaine (1986-2006) (Karthala, 2011) and the Journal of Haitian Studies' special volume on Michel-Rolph Trouillot (2013). She is also the author of Lyonel Trouillot, Les Enfants des héros: étude critique (Champion, 2016) and one of the co-editors of The Haiti Reader: History, Culture, Politics (Duke, 2020). Translation projects include Gina Ulysse's Why Haiti Needs New Narratives: A Post-Quake Chronicle (with E. Trouillot, Wesleyan 2015) and the web exhibit Haiti: An Island Luminous (with E. Trouillot, 2016) hosted at the Digital Library of the Caribbean. She recently translated Louis Joseph Janvier's Haïti aux Haïtiens (1884) and her manuscript Enduring Myths: Scholars and Stories about Haiti is under contract with Liverpool University Press. Dr. Ménard works in the Haitian education sector and is a founding member of the civil society group RADI: Rasanbleman pou Diyite Ayiti.