CLALSIS
Tuesday, March 22, 2022 - 12:00pm
473 McNeil Building, 3718 Locust Walk
RSVP here if you plan to attend in person.
If you can't join in person, please RSVP for Zoom.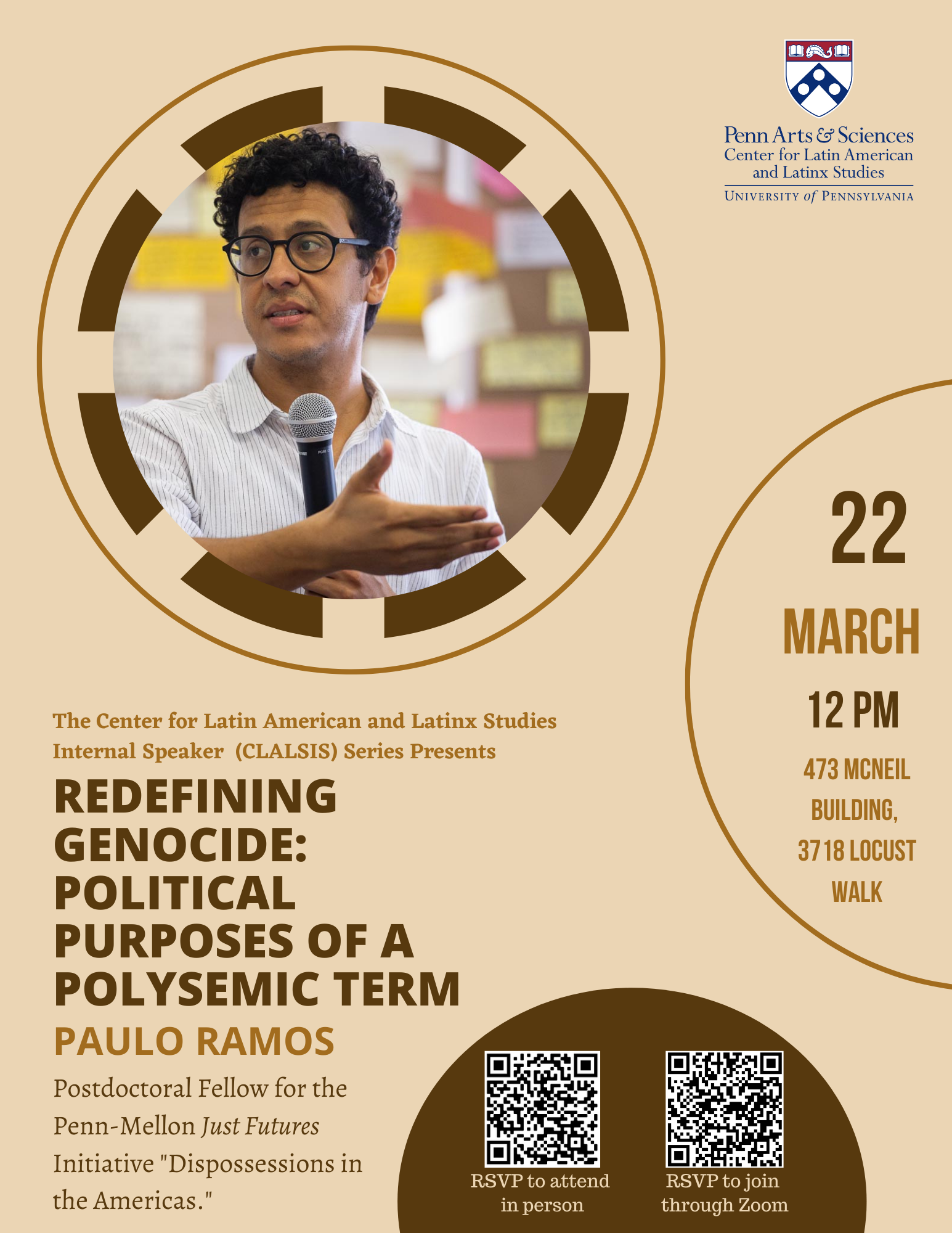 This presentation will show how the term "genocide" was appropriated by the political language of black and indigenous social movements in Brazil during the 20th century and the beginning of the 21st century. By focusing on some episodes of protest, we will observe the criticism of national projects, the different projects of modernity vocalized by activists, and their transnational articulations. Created by Raphael Lemkin in 1945, "genocide" carries the dilemmas that the West faced during World War II.
Since then, the term has circulated internationally, but, in the understanding of common sense about human rights, it has remained strongly linked to European experiences. Moreover, as a matter of International Law, the term is limited to actions deliberately and expressly directed against a particular people, well-circumscribed in time and space. Even so, some ethnic and racial movements began to appropriate this term for various purposes, expanding the possibilities of using this terminology. For example, it is used to denounce violations experienced locally, to articulate at an international level, or even as a discursive resource to draw the attention of local authorities to their problems. This remeaning of the term for political use makes it a polysemic concept, which arises in a given context, but goes beyond its initial purposes.