Wednesday, September 30, 2020 - 12:00pm
to
Friday, October 2, 2020 - 12:00pm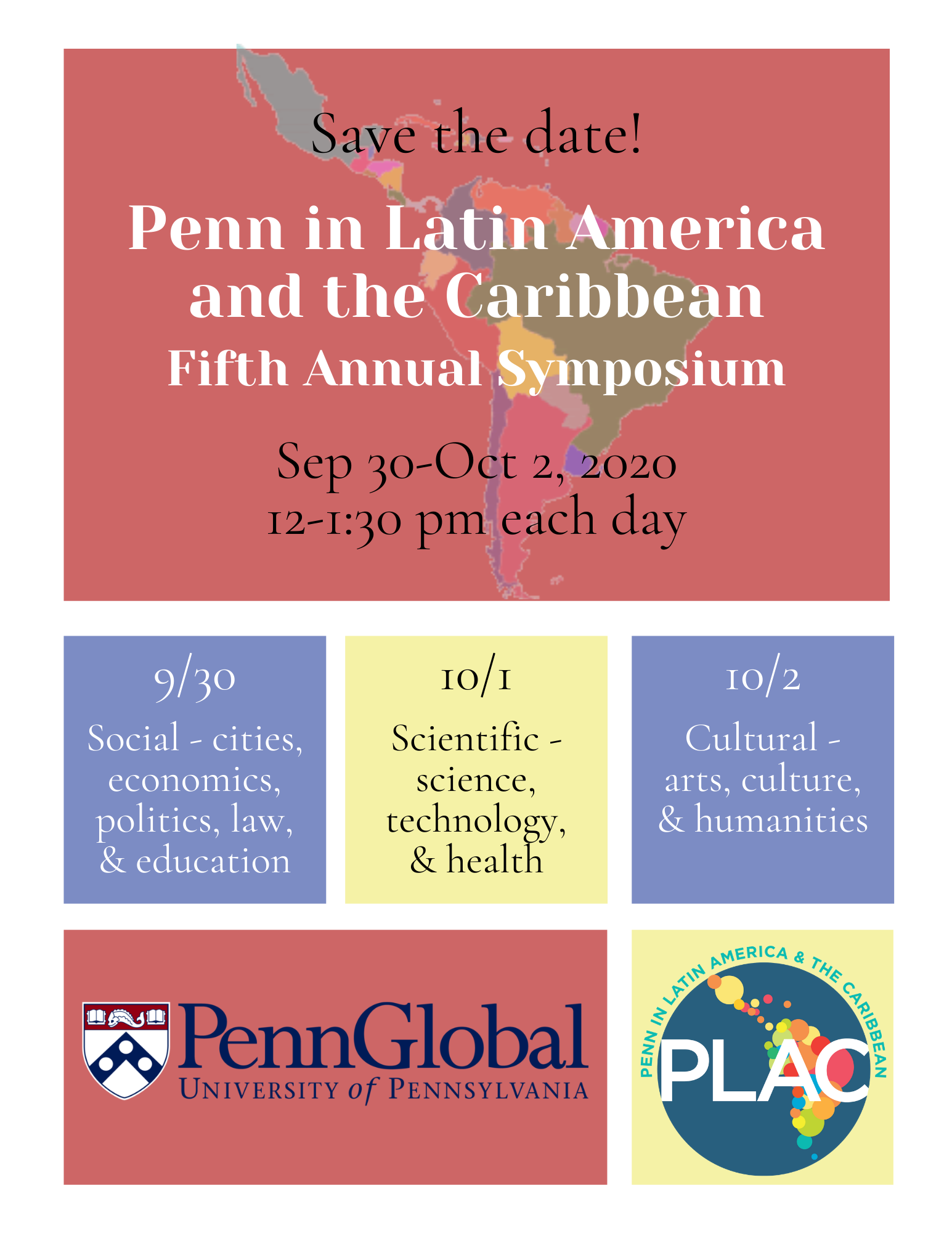 Please join us for the Penn in Latin America and Caribbean's (PLAC) 5th Annual Symposium from 12-1:30 P.M. on September 30, October 1, and October 2.  The event will be a wonderful opportunity to learn about the exciting and groundbreaking research, teaching, and other activities of Penn faculty, students, and staff in Latin America and the Caribbean. 
The Fifth Annual Penn in Latin America and the Caribbean (PLAC) Symposium is being held virtually this year in three thematic sessions on three consecutive days: Wednesday, September 30 through Friday, October 2. Each session will begin at 12:00 pm and end by 1:30 pm. The PLAC Symposium is held annually to highlight Penn work in the region, as well as to support networking opportunities for attendees and co-presenters. At this year's virtual Symposium, each day will center around a major theme and will feature Penn community members who work in the Latin American and Caribbean region. They will present briefly on their studies/areas of expertise. A single Q & A session, moderated by a member of the PLAC Steering Committee, will take place each day after all presentations in the thematic group have been made. 
Please visit the program here.
Please visit  the PLAC site for more information.