CLALSES
Friday, September 29, 2023 - 12:00pm
2nd Floor Forum - Ronald O. Perelman Center for Political Science and Economics, 133 S. 36th Street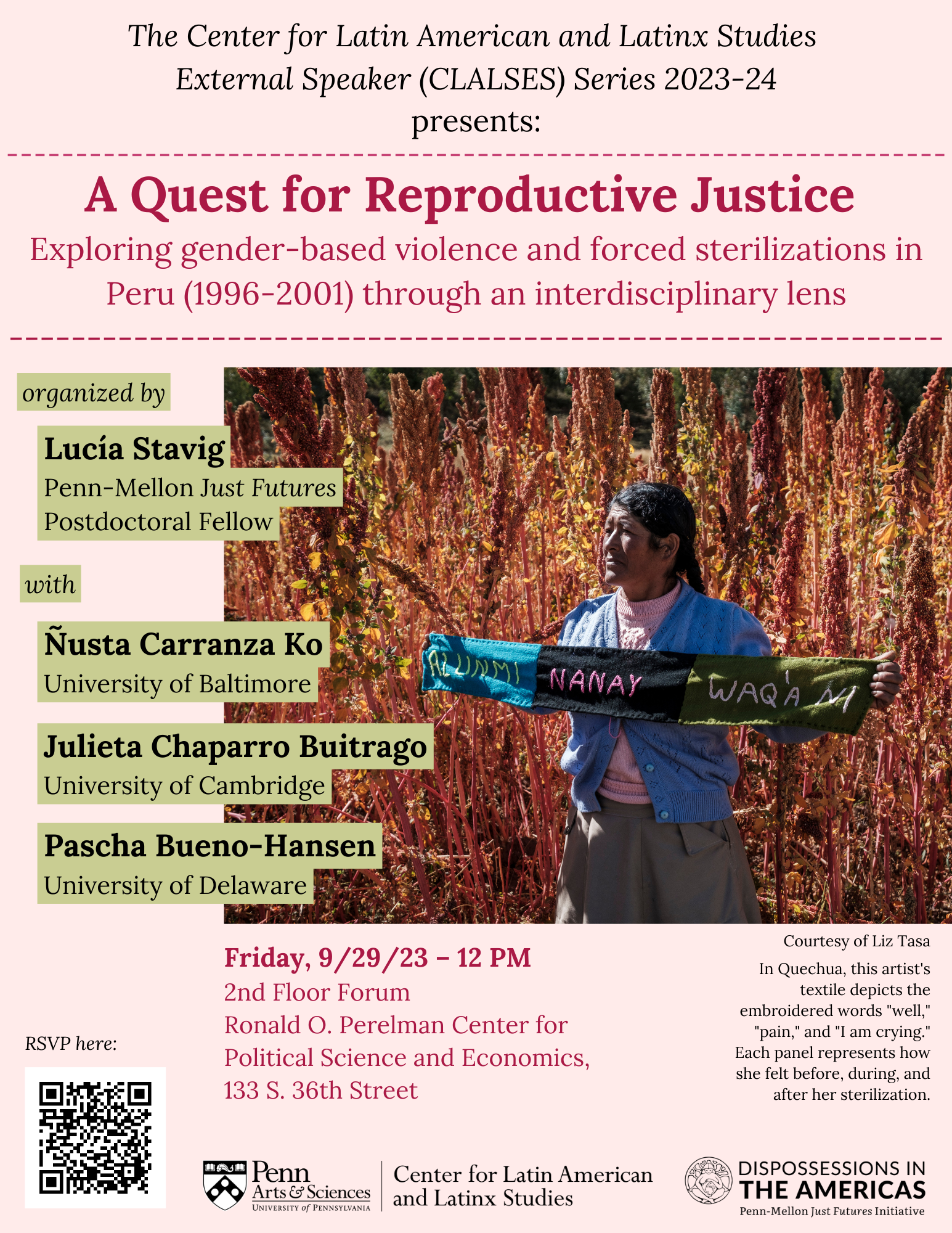 Join Lucía Stavig, the Penn-Mellon Just Futures Dispossessions in the Americas Postdoctoral Fellow, as she welcomes panelists to discuss gender-based violence in Peru that occurred from 1996-2001, namely the forced sterilizations of Indigenous women. Through a multidisciplinary approach involving anthropology, political science, and women and gender studies, the panel will explore race/gender violence, reproductive justice, social justice and allyship, and Indigenous healing approaches involving more-than-human communities. The featured guests include:
Ñusta Carranza Ko, Assistant Professor, School of Public and International Affairs, University of Baltimore
Julieta Chaparro Buitrago, Researcher and Lecturer, University of Cambridge
Pascha Bueno-Hansen, Associate Professor, University of Delaware
RSVP here to attend in person.
Register here to attend via Zoom.