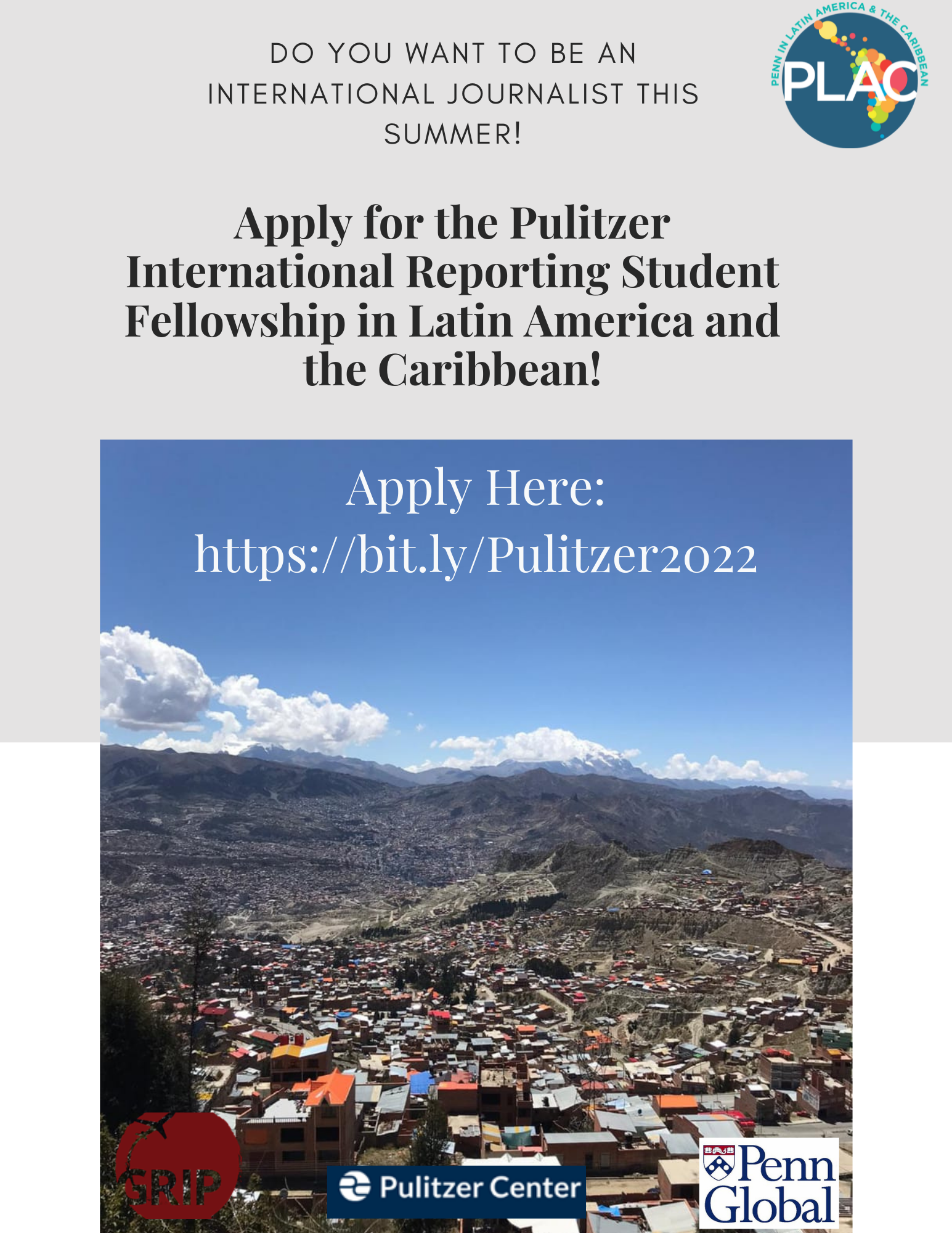 For Penn Undergraduate and Master's Students:  If you have any interest in journalistic story-telling – through print, video, or other means, you may be interested in applying for this terrific fellowship that is a collaboration between Penn and the Pulitzer Center for Crisis Reporting. Applications are due February 1, 2022.  Click here to see what Penn Student Reporters have done in the past. Note that many had absolutely no prior journalism / reporting experience; one of the great values of the program is the mentoring you get from the Pulitzer Center / professional journalists. 
For more information, visit: https://global.upenn.edu/plac/pulitzer-fellowship.
  For the application, visit here.