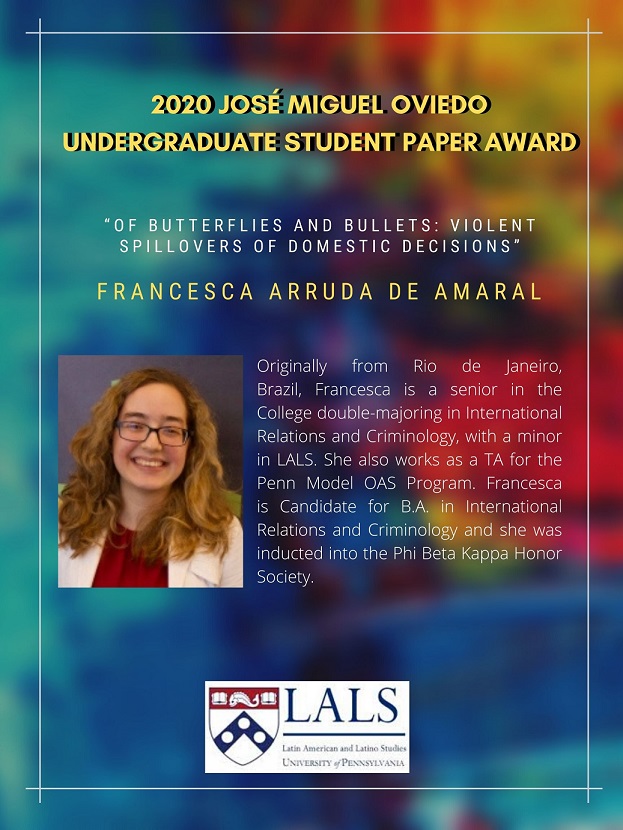 Congratulations to Francesca Arruda de Amaral, her Senior Thesis entitled "Of Butterflies and Bullets: Violent Spillovers of Domestic Decisions," has been awarded the 2020 José M. Oviedo Undergraduate Student Paper Award from the Latin American and Latino Studies Program at the University of Pennsylvania.
Read the thesis here!
LALS would also like to congratulate Claire Reardon and Yareqzy Munoz on receiving the Jose Oviedo Award honorable mentions.