CLALSES
Tuesday, March 16, 2021 - 3:00pm
Online event
Please register here!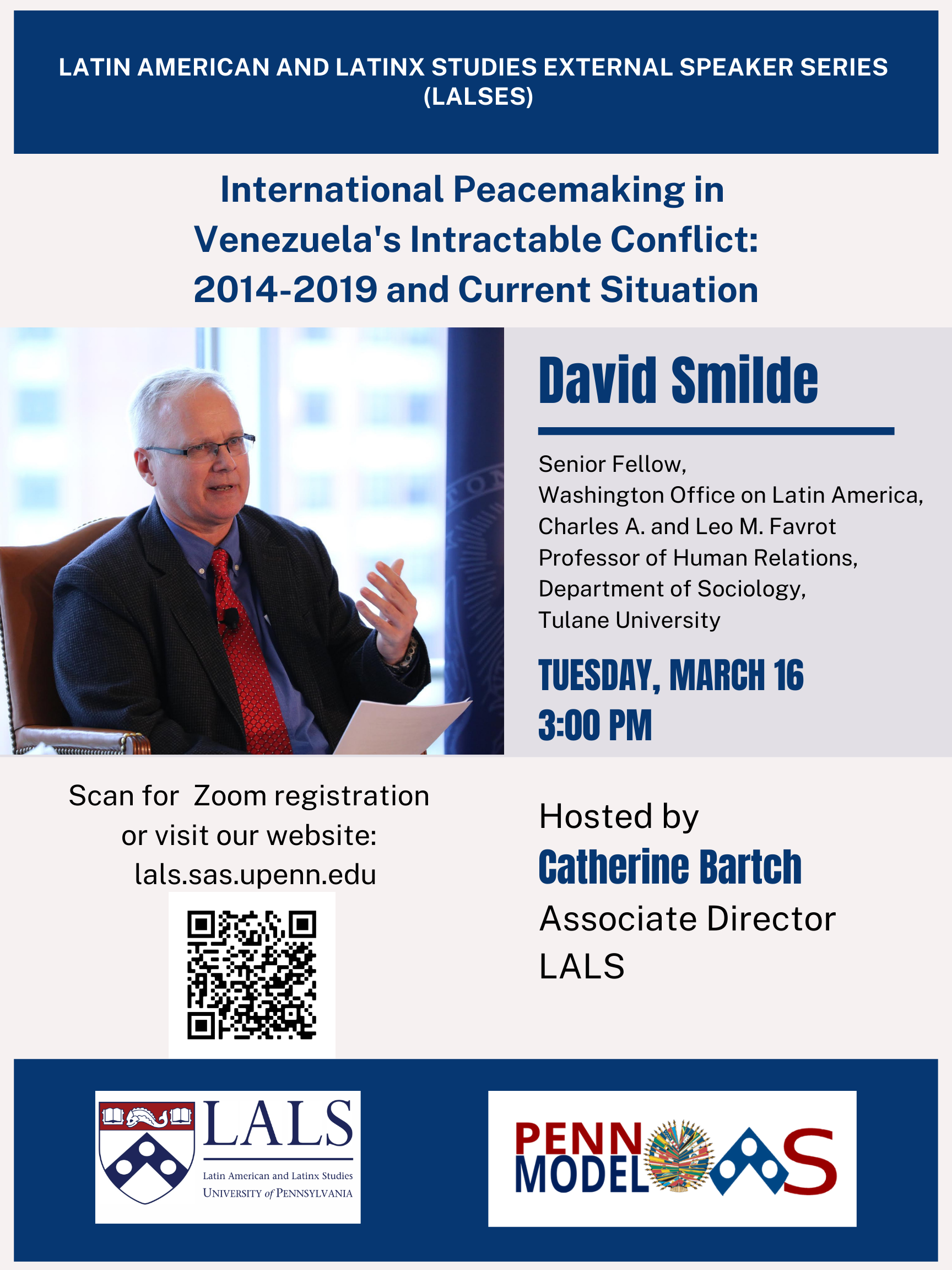 LALSES and Penn Model OAS presents  "International Peacemaking in Venezuela's Intractable Conflict: 2014-2019 and current situation"  by  David Smilde,  Visiting Fellow, Kellogg Institute for International Studies, University of Notre Dame (2020-21), Charles A. and Leo M. Favrot Professor of Human Relations Tulane University, Senior Fellow, Washington Office on Latin America.
Find more about professor Smilde here!
Hosted by Dr. Cathy Bartch, Associate Director of LALS at her class International Organizations in Latin America. 
Register in advance for this meeting here!