CLALSES
Wednesday, November 11, 2020 - 1:00pm
Online event
Please register here!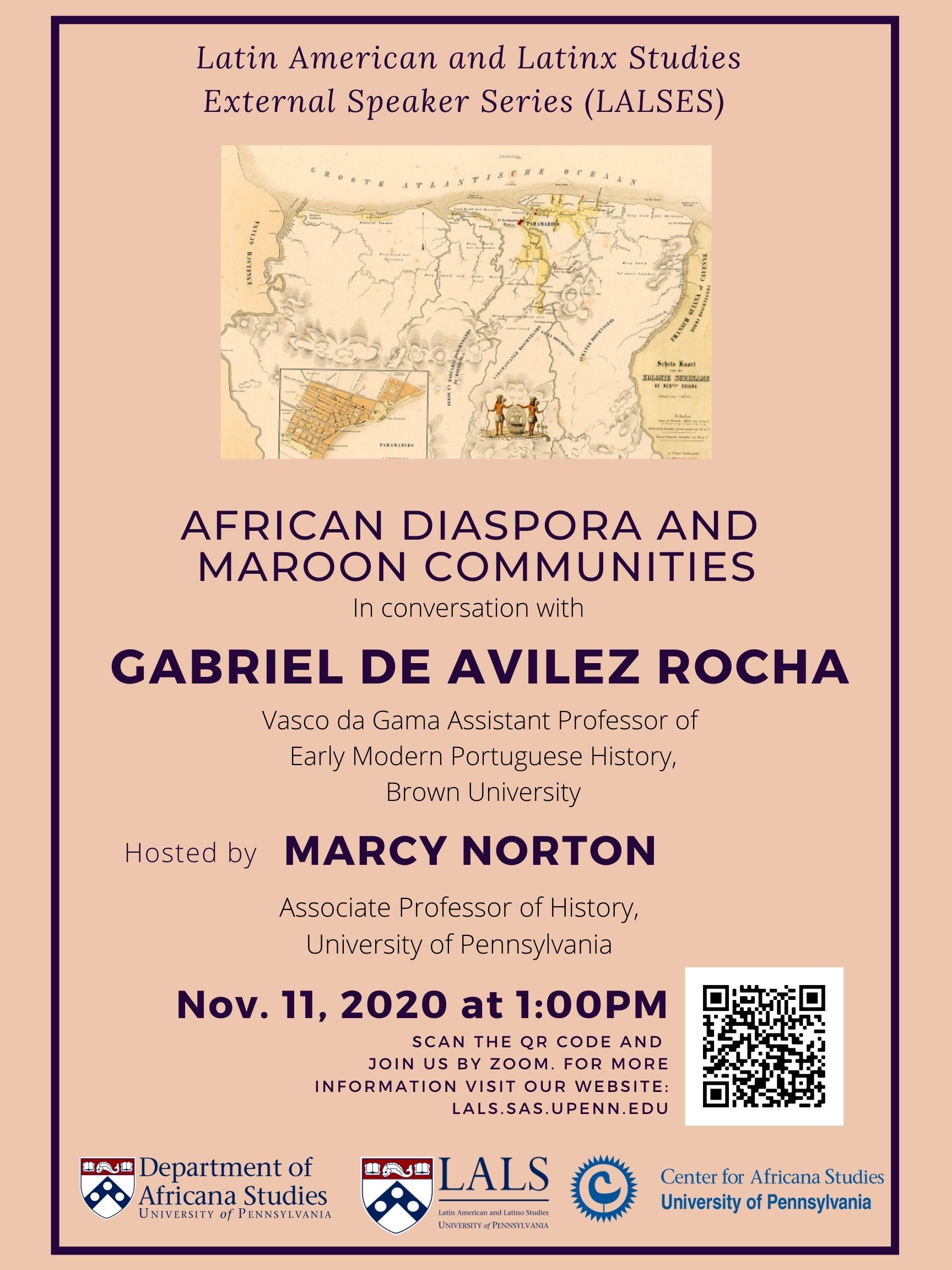 Gabriel de Avilez Rocha, Vasco da Gama Assistant Professor of Early Modern Portuguese History, Brown University, will present on African diaspora and Marroon communities.
Hosted by Marcy Norton, Associate Professor of History, University of Pennsylvania.
Find more about Gabriel de Avilez Rocha here!
Find more about Marcy Norton here!
Co-sponsor:  Center for Africana Studies and Department of Africana Studies