CLALSES
Monday, November 8, 2021 - 4:00pm
Perry World House (3803 Locust Walk) Global Policy Lab. 
RSVP here to attend in-person.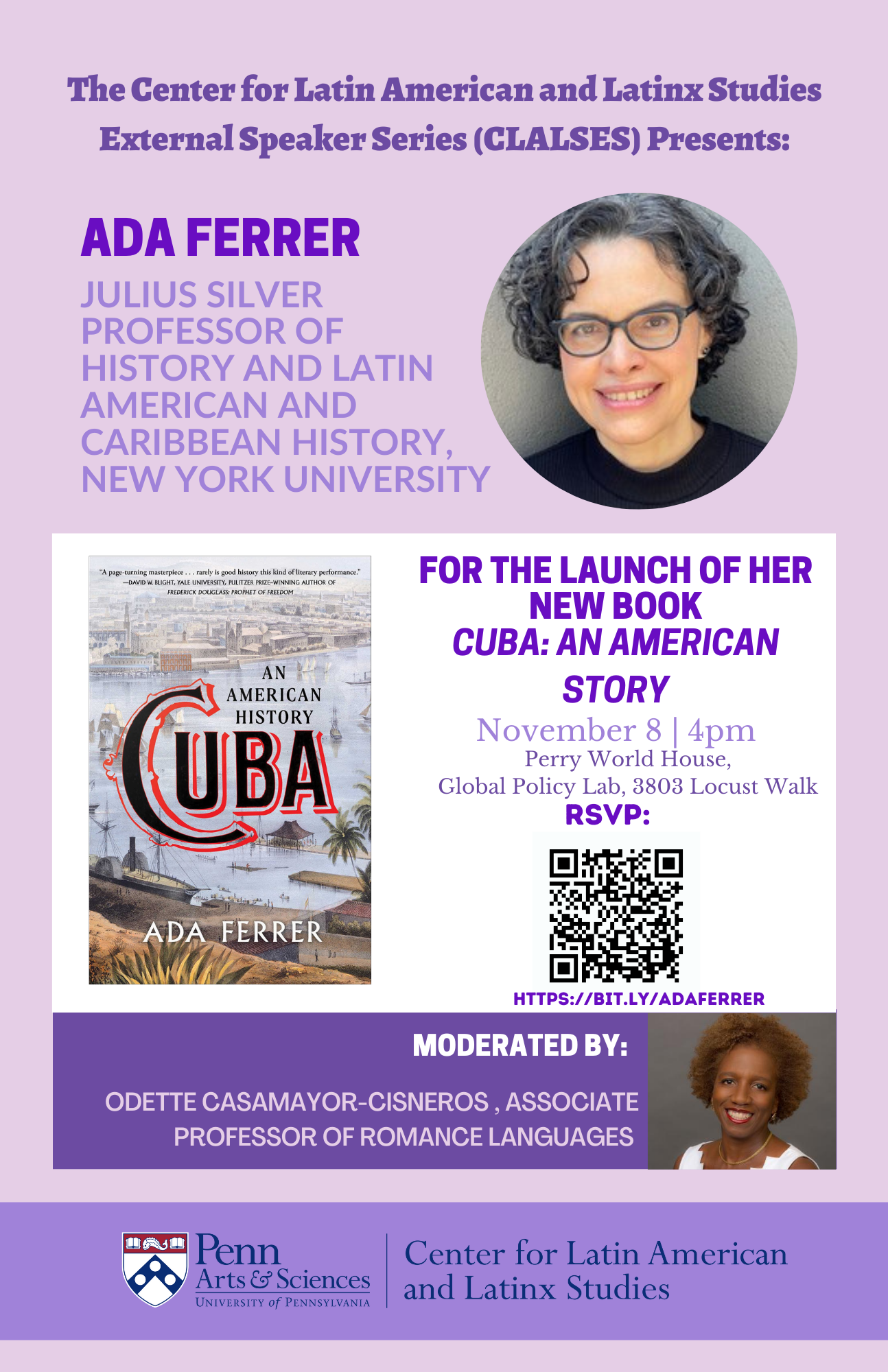 The Center for Latin American and Latinx Studies External Speaker Series (CLALSES) invites you to the book launch of Ada Ferrer, Julius Silver Professor of History and Latin American and Caribbean History, New York University, on Monday, November 8th at 4:00 pm. Dr. Ferrer will speak on her new book: "Cuba: An American Story."
This a hybrid event. Join us on Zoom or in-person at the Perry World House, Global Policy Lab, 3803 Locust Walk