CLALSES
Friday, April 3, 2020 - 3:45pm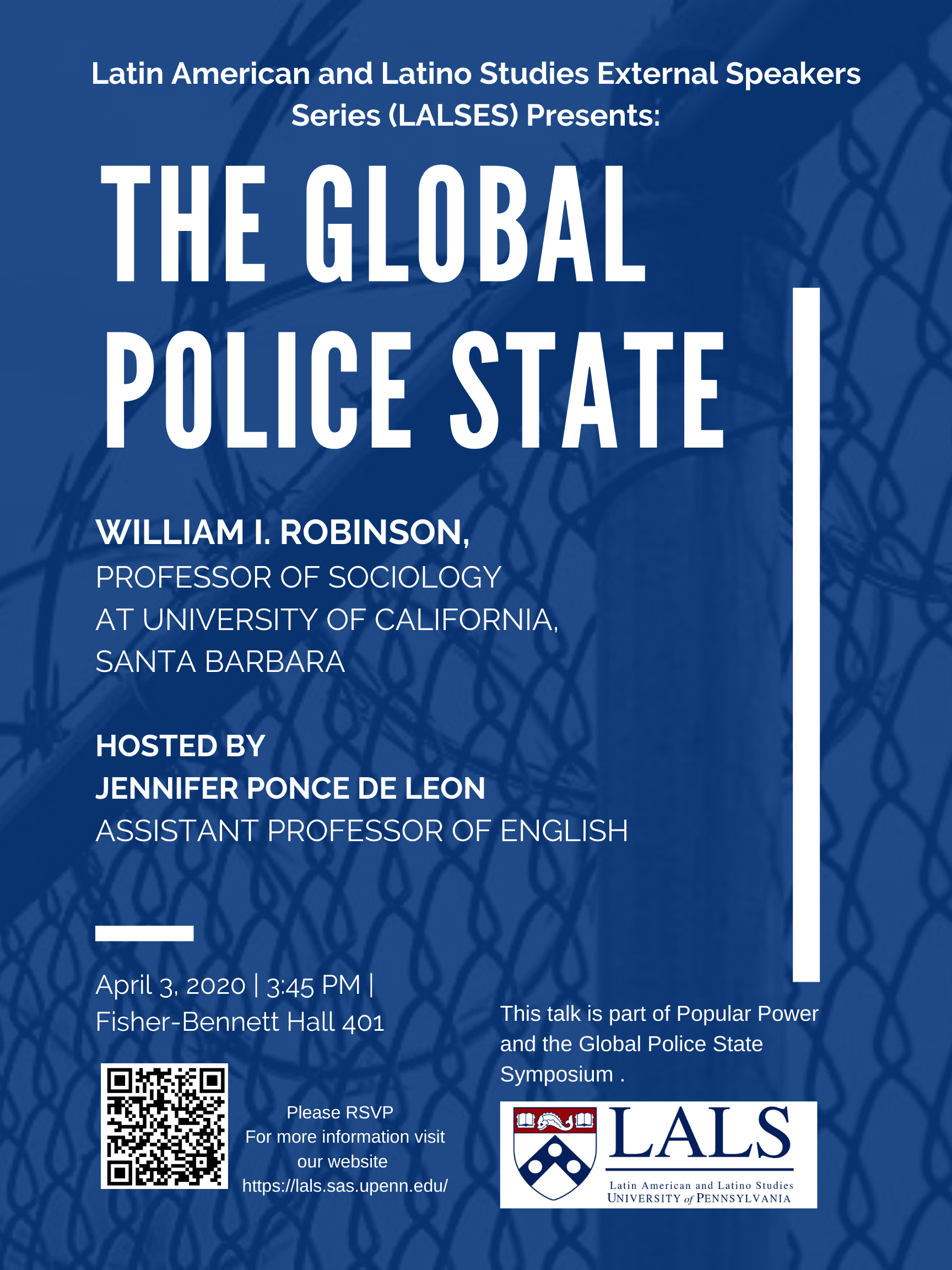 3:45-5 pm William I. Robinson, "The Global Police State"
William I. Robinson, Professor of Sociology at University of California at Santa Barbara, will visit the course Race, Culture & Antisystemic Movements in Latinx & Latin America on invitation from Prof. Jennifer Ponce de León, Assistant Professor of English.  Dr. Robinson's research focuses on macro and comparative sociology, globalization and transnationalism, political economy, political sociology, development and social change, immigration, Latin America and the Third World, and Latina/o/x studies.
Location: Fisher-Bennett Hall 401
Hosted by Prof. Jennifer Ponce de León.