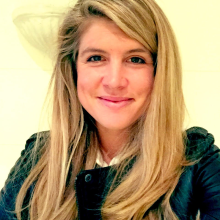 External Affiliated Scholar
Dr. Rachel Cypher is an environmental anthropologist whose research interests include landscape change, ecological remediation, and extinction studies, and whose regional focus is Latin America, with a special focus on Argentina and Mexico. She was a 2022-2023 Postdoctoral Fellow with the Penn Program in Environmental Humanities, is co-editor of Rubber Boots Methods for the Anthropocene: Doing Fieldwork in Multispecies Worlds (UMP 2023) and is currently finishing her first manuscript about cattle and landscape change in Argentina titled Heartbreak Cattle: Love, Loss, and Survival in the Last Grassland. She is originally from Tucson, Arizona.
Dr. Cypher's current research revolves around two projects, one in Argentina and one in Mexico. The first, in the Pampas of Argentina, examines the dispossession of Ranqueles and the ways in which the landscape serves as evidence of previous occupation. The mesquite forests ringing the grasslands, locally called the Caldenal, are anthropogenic, meaning they were made in conjunction with human land management. Tracing the intimate relationship between fire, cattle, and pastoralism, this research contests the so-called "natural" history of the region to show how Ranquel ranching spread the forests. The second research project, in the borderlands of northern Mexico and southern Arizona, follows the life, death, and recent resurgence of a border river called the "Santa Cruz." The research looks at the militarization of rivers – and water – as a form of ecological siege.
Term:
September, 2023
to
August, 2024